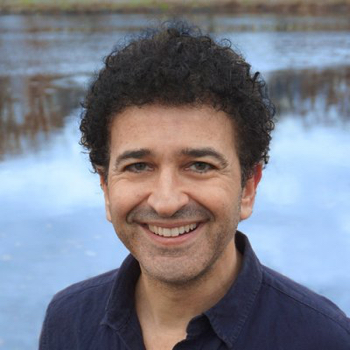 Safi is a physicist, a biotech entrepreneur, and an author… just to name a few! Safi has presented at approximately 130 banking conferences, investor events, and medical meetings around the world, as well as at leading academic institutions. He was a Miller Fellow in physics at UC Berkeley AND in 2011, he worked with President Obama's council of science advisors (PCAST) on the future of national research.
Safi's book, Loonshots: How to Nurture the Crazy Ideas That Win Wars, Cure Diseases, and Transform Industries is available now. Pick it up today!
Learn more about Safi: https://www.bahcall.com.
We discuss:
Why did you leave you profession in Physics to "start over?"
How do you marry the idea of learning new things, with your employers desire for you to be a specialist?
What is the difference between focusing on culture versus structure?

Sponsor:
BetterHelp – Get 10% off your first month – https://betterhelp.com/smart
Donate: