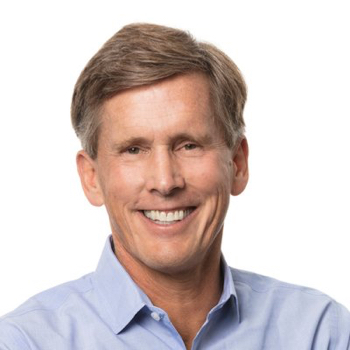 Sandy Rogers is the leader of FranklinCovey's Loyalty Practice, a FranklinCovey offering which helps organizations increase customer and employee loyalty. Prior to FranklinCovey, he was a senior vice president at Enterprise Rent-A-Car.

Before making his way to Enterprise, Sandy worked in marketing at Apple and brand management at P&G. Sandy has a bachelor's degree from Duke and an M.B.A. from Harvard Business School.
Sandy's book, Leading Loyalty: Cracking the Code to Customer Devotion is available on April 16th. You can pre-order it now!
We discuss:
What are the three pillars of loyalty and how was it built into the culture at Apple?
What is it about a customer that 'proves' loyalty? How is customer loyalty defined?
What is your favorite example of a company that embodies loyalty and has created loyal customers?

Sponsor:
BetterHelp – Get 10% off your first month – https://betterhelp.com/smart
Donate: