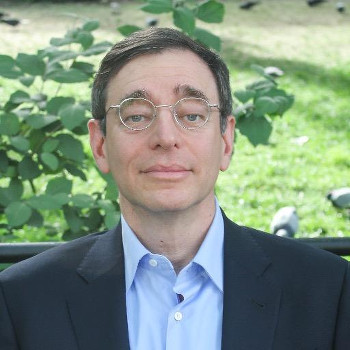 Growing water shortages around the world are topping the news right now, beyond just California. USA Today recently tracked the top 8 U.S. states that are running out of water. Water policy is broken around the world, but there is one place that has gotten it right…and that's Israel. The desert nation is not only avoiding a water crisis, but maintaining a water surplus, which it exports to its neighbors. In this interview we discuss the growing concerns of global water shortages and how to fix it. Our guest is Seth Siegel, author of the book, Let There Be Water: Israel's Solution for a Water-Starved World. 
Seth is a businessman, activist, writer, and a member of the Council on Foreign Relations. He has spoken to audiences at the United Nations, AIPAC, the Aspen Ideas Festival, and the Council on Foreign Relations. He has written for The New York Times, The Wall Street Journal, and the Los Angeles Times and has been interviewed by The Today Show, CNN, CNBC, MSNBC, Fox News as well as major print media. He graduated from Cornell University and Cornell Law School. 
—
This episode is brought to you by:
Northern Catch: If you want to enjoy delicious wild Alaskan seafood head to Northerncatch.fish. Yes, you read that right, .fish to donate $10 to Alaskan Marine Conservation Council and to receive a captains card that gets you a $50 discount on the first month of your Alaskan Seafood Subscription.
Lynda.com: Do something good for yourself in 2015 and sign up for a FREE 10-day trial to Lynda.com by visiting Lynda.com/smartpeople.
Prudential: Head to bringyourchallenges.com to learn about the human behaviors that are getting in the way of planning for our financial future.