[app_audio src="http://traffic.libsyn.com/smartpeoplepodcast/Episode_109_-_Jonathan_Poneman.mp3″]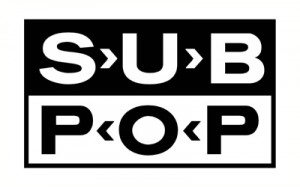 Jonathan Poneman – Co-Founder of Sub Pop Records, first to sign Nirvana and Soundgarden.
Good bands can be found in any local watering hole.  Great bands are much harder to find even with the digital music era.  But the best bands, the bands that change the way we listen to music, the bands that define a generation – well they are truly a magical find.  And perhaps no band better defines the grunge rock genre of the 90's than Nirvana.  However, if it weren't for this week's guest, Jonathan Poneman, the grunge era may have never heard the melodic, angst ridden voice of the late Kurt Cobain.
As you will hear in this episode, Jonathan grew up with the same hopes and dreams that many kids have – he wanted to be a rock star.  However, in his own words Jonathan said, "I lacked the requisite good looks and the talent, so I knew I had to make my living elsewhere within the music industry." Lucky for us, he is apparently very good at discovering and popularizing great music.  When he was handed a cassette from a friend titled "Kurt Cobain", he popped it in his ears and was instantly engrossed.  Jonathan pushed hard and got Kurt signed, eventually the band became known as Nirvana.
Join us this week and get the inside look on the Seattle music scene and what it was like to hang out with Kurt Cobain, the Smashing Pumpkins, and Soundgarden.  Jonathan Poneman is a true innovator in the music industry. Sub Pop Records, the label that he co-founded with Bruce Pavitt, has been the launching ground for some of the best bands in the past three decades.
Check out the Nirvana song that made Poneman a believer!

As Poneman mentions in the interview, this is one of the best artists you have never heard!