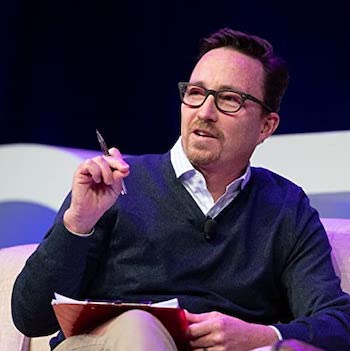 Mike Zani is the CEO of The Predictive Index, a talent optimization platform that uses over 60 years of proven science and software to help businesses design high-performing teams and cultures, make objective hiring decisions, and inspire greatness in people. Its 8,000+ clients include Bain Capital, Blue Cross Blue Shield, DoorDash, LVMH, Nissan, Omni Hotels, and VMware.
Mike is also the co-founder and partner at Phoenix Strategy Investments, a private investment fund. An avid sailor, he was coach of the 1996 US Olympic Team. He holds a BS from Brown University and an MBA from Harvard Business School.
We have a brand new podcast coming soon! To learn more about the upcoming show, sign up for the newsletter at smartpeoplepodcast.com/new.
Become a Patron!
Help us grow and become a Patron today: https://www.patreon.com/smartpeoplepodcast
Sponsors:
Felix Gray – Go to felixgrayglasses.com/smart for the best Blue Light glasses on the market!
Donate: