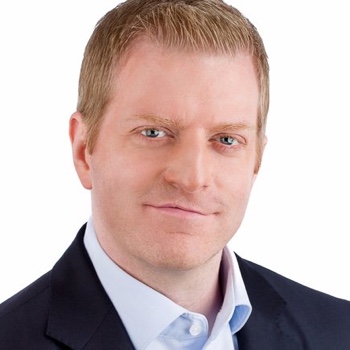 The ability to sell impacts many parts of our lives. Until fairly recently, selling tactics have been left to the "gurus" who rely on experience, anecdotes, and guessing games. Advice ranges all the way from "always be closing" to "always be prospecting", and everywhere in between. But this week on the show we have found the guy who put science behind selling, to really see what the latest neuroscience tells us about how to sell.
In this episode, leading sales trainer, researcher and CEO of Hoffeld Group, David Hoffeld blends cutting-edge research in social psychology, neuroscience, and behavioral economics, to show you the best way to sell. He explains how to align the way you sell with how our brains naturally form buying decisions, dramatically increasing your ability to earn more sales. Hoffeld's evidence-based approach connects the dots between science and situations salespeople and business leaders face every day to help you consistently succeed.
David Hoffeld is the CEO and chief sales trainer of Hoffeld Group.  He's pioneered a revolutionary sales approach based on neuroscience. social psychology and behavioral economics that radically increases sales.  In fact, if you are looking for someone who bases sales strategies on scientific evidence, David literally wrote the book on it.  He is the author of the groundbreaking book, The Science of Selling: Proven Strategies to Make Your Pitch, Influence Decisions, and Close the Deal.