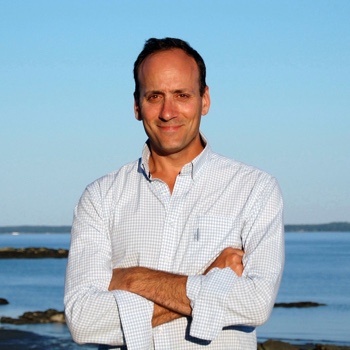 Our guest this week is an award winning sports journalist and Golf Digest's digital editor. So naturally, we start off the episode talking about digital content, the future of writing and publishing, and of course…golf. But the main focus of the interview is the essential life skill of "learning to lose".
Whether it's the Olympic Games, a political election, or even a school spelling bee, society has told us that winning is everything, making a loss very hard to deal with. And these losses can be a defining moment that either lead to misery and shame, or growth and success. Which way do you tend to go? How do you want to respond in the New Year and beyond?
Our guest this week is the author of the brand new book,
Win at Losing: How Our Biggest Setbacks Can Lead to Our Greatest Gains
. To write this book, Weinman interviewed some of the biggest "losers" ever including pro athletes, business executives, politicians, and Hollywood stars, learning along the way that being a good loser is exactly what we should all aspire to be.
Sam shares with us what he uncovered in his interviews and all of the tips to being a good loser, and therefore a real winner.