[powerpress]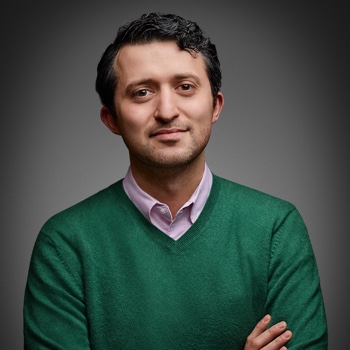 What is it like to be a co-founder of one of the largest, most innovative tech companies on the planet? What are the necessary ingredients of a successful startup? How can people better leverage technology to be more productive? These are just a portion of the questions we get answered by our guest this week, VP of Marketing and Co-Founder of Evernote, Andrew Sinkov. Join us as we discuss how Evernote went from a company on the brink of bankruptcy, to one of the most used and most loved tech companies around. 
Evernote builds apps and products that are defining the way individuals and teams work today. As one workspace that lives across your phone, tablet, and computer, Evernote is the place you wrtire free from distraction, collect information, find what you need, and present your ideas to the world. Whatever you're working toward, Evernote's job is to make sure you get there. Evernote is an independent, privately held company headquartered in Redwood City, California. Founder in 2007, Evernote products reach more than 100 million users worldwide – wither nearly 400 employees and growing.
______
"When people start companies, they are trying to make something like this happen. And there is not a rule book for this. There is a ton of luck necessary, but you also have to build the right team, have the right people, make the right decisions, work with the right investors, etc. And even when you have all those things, it still doesn't necessarily work out."
– Andrew Sinkov
Quotes from Andrew:
[shadowbox]"I remember no one knowing who we were and feeling like the impact that we were making was this hypothetical future impact. We had a vision for what we wanted to do, but we didn't know anyone who we were impacting in that way. And then, it changed."
"Our team had the core insight that people were not going to be able to handle the amount of information that was coming at them. We needed a way to remember more, to do more, and to be more productive. The way we were going to do that was to give people technology that could be with them always…and that's Evernote."
"Ultimately, we want people to use Evernote to help achieve their life's work. Because of the way Evernote is your personal history of achievement, it's an amazing tool to see how you and your work evolve."
"There have been a lot of ups and downs, but you tend to forget about that once the company becomes successful."[/shadowbox]
What we learn in this episode:
What is the average day like for the Co-Founder of Evernote?

What was the evolution of Evernote – specifically from startup to massive tech company?


How did the mission of Evernote change over time?

Does Andrew believe Silicon Valley is in a "tech/startup" bubble?
Resources:
https://appcenter.evernote.com/
http://restartgtd.com/howto/how-to-install-evernote-web-clipper-in-google-chrome/
Twitter: @sinkov
—
This episode is brought to you by:
Sidekick: Go to getsidekick.com/smartpeople to get your first month of Sidekick for free.
Igloo: Go to igloosoftware.com/smartpeople to use Igloo for FREE with up to 10 of your favorite coworkers or customers!
Lynda.com: Do something good for yourself in 2015 and sign up for a FREE 10-day trial to Lynda.com by visiting Lynda.com/smartpeople.