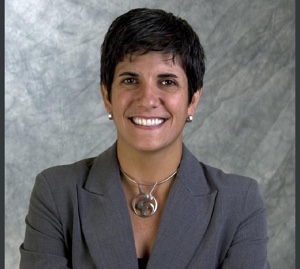 Tiffani Lennon – Are women better? Although we like to think that we are an equal opportunity economy, the glass ceiling still very much exists.  As a matter of fact, in 2011, women ran only 12 of the Fortune 500 companies. So how does this impact our ability to compete in a global environment? If women aren't given an equal chance to succeed, aren't we missing out on half of the talented people in the country? As a matter of fact, it's worse than that. According to our guest this week, the data shows that women are outperforming men across the board – and it's time we recognize them for it. This week we speak with Tiffani Lennon, author of the new book, Recognizing Women's Leadership: Strategies and Best Practices for Employing Excellence.
Recently named a finalist for the Denver Business Journal Power Book's Power List Award, Tiffani Lennon has shown leadership, program innovation, subject matter expertise, and an entrepreneurial spirit that drives her involvement in academia and business. During the past 10 years, Tiffani has engaged in roles focused in the areas of business and economic development, strategic planning, outreach and engagement, acquisition, policy and legislative analysis and continuous performance improvement.
Tiffani attended the University of London's Birkbeck College of Law and completed an LL.M. degree in International Economic Law and Development. Complementing her already-impressive academic credentials, her strengths as a consultant sit on a solid foundation of education including a Master's degree, a Juris Doctor, and now, an LL.M. degree. s.
"In most of our modern history we have valued and favored that which is masculine."
– Tiffani Lennon
Quotes from Tiffani: 
[shadowbox]"This is a systemic issue. It's not about if women were more aggressive, or if they asked for more money. In all 14 sectors – there is an obvious disparity."
"Women are as sexist as men. People of color often times have the same set of racial biases against their own race. We live in the same society, how could we not have the same set of biases?"
"The inherent human trait is that we're biased, but we can't afford to be because we are in a deeply competitive market place."
"You have to be intentional about creating an inclusive climate. Leaders need to build workplaces that are not hostile towards anyone."[/shadowbox]
What we learn in this episode:
What does the "glass ceiling" look like today?

What is the talent gap?

How do we hire talent, regardless of the sex?
Resources:
Recognizing Women's Leadership: Strategies and Best Practices for Employing Excellence
https://portfolio.du.edu/TLENNON
—
This episode is brought to you by:
Shari's Berries: Go to Shari's Berries Get an amazing Valentine's Day deal: Giant, juicy, freshly dipped strawberries – starting at $19.99! Or double the berries for $10 more!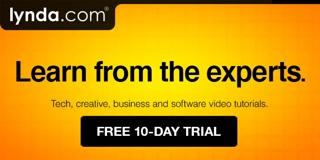 Lynda.com: Do something good for yourself in 2015 and sign up for a FREE 10-day trial to Lynda.com by visiting Lynda.com/smartpeople.