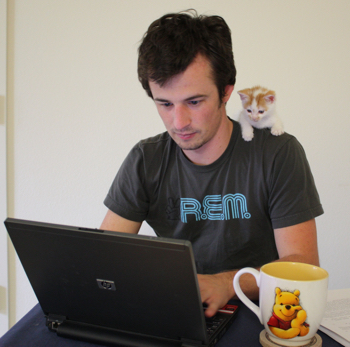 James Owen Weatherall is a physicist, philosopher, and mathematician. He holds graduate degrees from Harvard, the Stevens Institute of Technology, and the University of California, Irvine, where he is presently an assistant professor of logic and philosophy of science. He has written for Slate and Scientific American.
James' newest book, The Misinformation Age: How False Beliefs Spread is available now and is co-authored with Cailin O'Connor (@cailinmeister).
We discuss:
Are we moving backwards as an intellectual society?
What is causing the 'splitting' of society into two sides?
We are we so tribal in our thinking?
Become a Patron!
Help us grow and become a Patron today: https://www.patreon.com/smartpeoplepodcast
Sponsors:
ZipRecruiter – Try ZipRecruiter for FREE at ZipRecruiter.com/smartpeople!
Petal – It's about time there was a smarter, more modern credit card company that wants to help you succeed financially! Go to petalcard.com/smart today to find out more!
Manscaped – Support our sponsor Manscaped and get 20% off, free shipping, and a free travel bag with the code SMART at manscaped.com.
Donate: