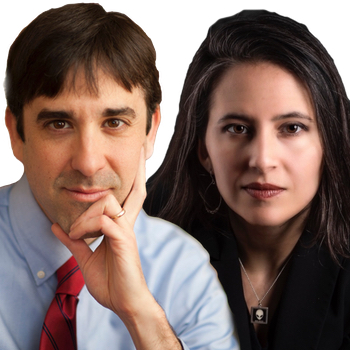 Jeremy Smith has written for The Atlantic, Discover, and the New York Times. Jeremy's work have been featured by CNN, NPR, The Today Show, and Wired. He is a graduate of Harvard College and the University of Montana. Jeremy's book, Breaking and Entering: The Extraordinary Story of a Hacker Called "Alien" is available now.
Sherri Davidoff is a noted cybersecurity expert, author, speaker and CEO of both LMG Security and BrightWise, Inc. During her hacker days, she was known as, "Alien." Sherri holds her degree in Computer Science and Electrical Engineering from MIT.
We discuss:
What does it mean to be a 'hacker'?
What did Jeremy learn about his personal, digital privacy?
What can digital communication users do to better protect themselves?
Become a Patron!
Help us grow and become a Patron today: https://www.patreon.com/smartpeoplepodcast
Sponsors:
Rothy's – Check out all the amazing styles available right now at Rothys.com/smart.
BetterHelp – Get 10% off your first month – https://betterhelp.com/smart
Audible – Visit audible.com/smart or text SMART to 500-500 to get started today!
Donate: