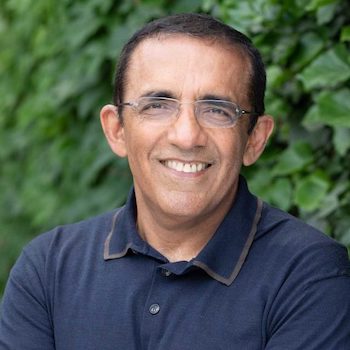 Ranjay Gulati is the Paul R. Lawrence MBA Class of 1942 Professor and the former Unit Head of the Organizational Behavior Unit at Harvard Business School. Until recently, he chaired the Advanced Management Program, the flagship senior leader executive program, at the school.
Ranjay's book is available now: Deep Purpose: The Heart and Soul of High-Performance Companies.
Learn more about Ranjay at: ranjaygulati.com.
Support the Show – Become a Patron!
Help us grow and become a Patron today: https://www.patreon.com/smartpeoplepodcast
Sponsors:
Cape Clasp – Use the coupon code SMART to save 30% off your first order! https://www.capeclasp.com.
Natural Stacks – Get 50% off Neurofuel when you go to https://naturalstacks.com/smartpeople.