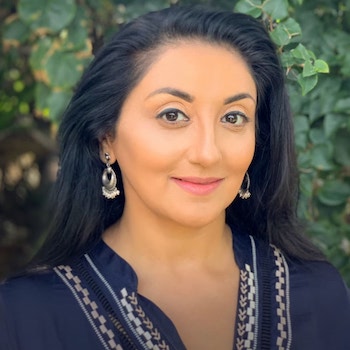 Dr. Amishi Jha is a professor of psychology at the University of Miami. She serves as the Director of Contemplative Neuroscience for the Mindfulness Research and Practice Initiative, which she co-founded in 2010. She received her Ph.D. from the University of California–Davis and postdoctoral training at the Brain Imaging and Analysis Center at Duke University.
Dr. Jha's newest book is available now: Peak Mind: Find Your Focus, Own Your Attention, Invest 12 Minutes a Day.
Read more about Dr. Jha at: amishi.com.
Support the Show – Become a Patron!
Help us grow and become a Patron today: https://www.patreon.com/smartpeoplepodcast
Sponsors:
Ginger – To learn more about how Ginger can support your employee's mental health, visit ginger.com/smart.
Organifi – Treat yourself to amazing health and try it today for 20% of the entire purchase! Go to organifi.com/SMART
Tonic – Try Tonic and get 20% off your order. Visit tonicvibes.com/smartpeople.
Donate: