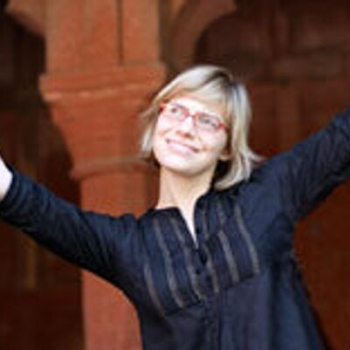 Rebecca Schwarzlose is postdoctoral scholar researching brain development in the Department of Psychiatry at Washington University in St. Louis. Rebecca received her Ph.D. in Neuroscience from M.I.T. and served as the editor of the scholarly journal Trends in Cognitive Sciences for three years.
Rebecca's book, Brainscapes: The Warped, Wondrous Maps Written in Your Brain―And How They Guide You, will be available on June 15, 2021.
Brainscapes was supported by a grant from the Alfred P. Sloan Foundation Program in Public Understanding of Science and Technology.
We have a brand new podcast coming soon! To learn more about the upcoming show, sign up for the newsletter at smartpeoplepodcast.com/new.
Become a Patron!
Help us grow and become a Patron today: https://www.patreon.com/smartpeoplepodcast
Sponsors:
FundRise – See for yourself how one hundred fifty thousand investors have built a better portfolio with private real estate. Go to fundrise.com/smart.
Felix Gray – Go to felixgrayglasses.com/smart for the best Blue Light glasses on the market!
LinkedIn Jobs – When your business is ready to make that next hire, find the right person with LinkedIn Jobs. Your first job post is free. Just visit https://linkedin.com/smart.
Donate: