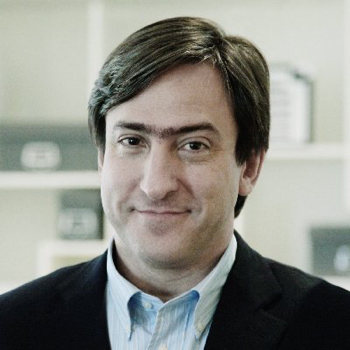 Guy Perelmuter is the founder of GRIDS Capital, a deep tech venture capital firm focusing on artificial intelligence, robotics, life sciences, and technological infrastructure. He earned his Bachelor of Science in Computer Engineering in 1994 and a Master of Science in Electrical Engineering in 1996, both from the Pontifical Catholic University of Rio de Janeiro in Brazil. Guy has 20 years of experience in risk Management, asset allocation and venture capital.
Guy's newest book is Present Future: Business, Science, and the Deep Tech Revolution and is available now.
We have a brand new podcast coming soon! To learn more about the upcoming show, sign up for the newsletter at smartpeoplepodcast.com/new.
Become a Patron!
Help us grow and become a Patron today: https://www.patreon.com/smartpeoplepodcast
Sponsors:
Audible – New members can try Audible free for 30 days by going to audible.com/smart or texting smart to 500-500.
Donate: