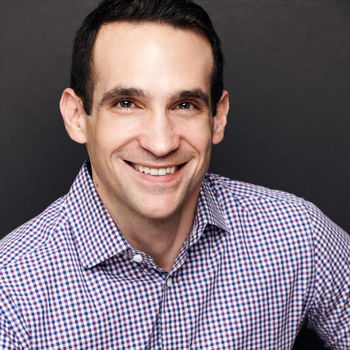 Nir writes, consults, and teaches about the intersection of psychology, technology, and business. The M.I.T. Technology Review dubbed Nir, "The Prophet of Habit-Forming Technology."
Nir founded two tech companies since 2003 and has taught at the Stanford Graduate School of Business and the Hasso Plattner Institute of Design at Stanford.
In addition to blogging at NirAndFar.com, Nir's writing has been featured in The Harvard Business Review, TechCrunch, and Psychology Today.
Nir is the author of the bestselling book, Hooked: How to Build Habit-Forming Products and Indistractable: How to Control Your Attention and Choose Your Life.
Helpful Links:
Become a Patron!
Help us grow and become a Patron today: https://www.patreon.com/smartpeoplepodcast
Sponsors:
Ashford University – Now's the time to start earning your master's degree! Enroll now by going to Ashford.edu/SMART.
ShipStation – Try ShipStation FREE for 60 days when you use offer code SMART. JUST visit ShipStation.com, click on the microphone at the TOP of the homepage and type in SMART.
Audible – Get 3 months of Audible for just $6.95 a month. That's more than half off the regular price. Visit audible.com/SMART or text SMART to 500-500.
Donate: