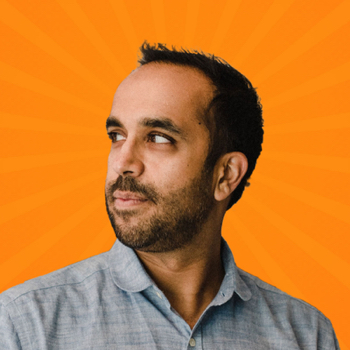 Neil is an author, pubic speaker, and podcaster. All of his current work focuses on gratitude, happiness, failure, resilience, and trust. As an author, he has published six books, including his newest book, You Are Awesome: How to Navigate Change, Wrestle with Failure, and Live an Intentional Life.
As a speaker, Neil gives over 50 (FIFTY!!!!) speeches a year.
Neil has a fantastic TED talk and a TEDx talk that he says "bombed":
Find out more about Neil at neil.blog!
We discuss:
What are the biggest ideas around resiliency?
How do we get started in finding our art?
Become a Patron!
Help us grow and become a Patron today: https://www.patreon.com/smartpeoplepodcast
Sponsors:
StoryWorth – Preserve and pass on memories with StoryWorth, the most meaningful gift for your family. Save $20 off your first purchase by signing up today at https://storyworth.com/SMART
Honey – Get Honey for FREE at JoinHoney.com/SMART.
Donate: