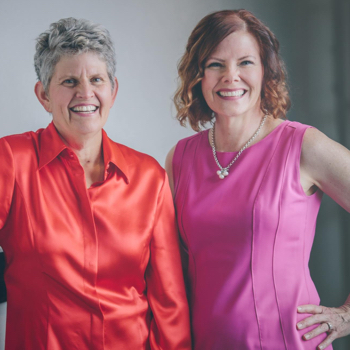 CrisMarie Campbell is an Olympic rower, speaker, Boeing flight test engineer, has her MBA, AND is the co-founder of thrive! inc. She's spent 20 years helping men, women, couples, and teams to resolve difficult conflicts and create strong, thriving relationships.
Susan Clarke has been coaching leaders and facilitating teams and groups for over 20 years. She came into coaching in a very different route after being told she had just six months to live from a terminal cancer diagnosis.
CrisMarie and Susan are the authors of, The Beauty of Conflict for Couples.
We discuss:
How do we understand how to do conflict when people approach it from different ables?
What are the biggest commonalities of struggle in a relationship?
Become a Patron!
Help us grow and become a Patron today: https://www.patreon.com/smartpeoplepodcast
Sponsors:
BetterHelp – Get 10% off your first month – https://betterhelp.com/smart.
Honey – Get Honey for FREE at JoinHoney.com/SMART.
ShipStation – Try ShipStation FREE for 60 days when you use offer code SMART. JUST visit ShipStation.com, click on the microphone at the TOP of the homepage and type in SMART.
Donate: