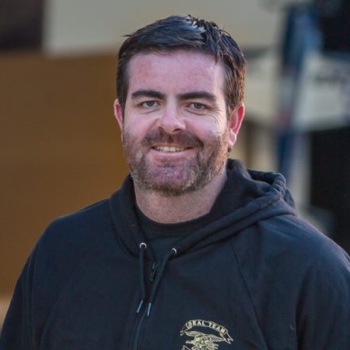 This week we interview Brandon Webb. Brandon Webb is a former US Navy SEAL sniper, New York Times bestselling author, Experimental aircraft pilot, and entrepreneur. He's the founder of the Hurricane Group, a U.S. based digital entertainment, news and e-commerce company. Brandon is a member of the New York YPO (Young Presidents Organization) chapter, and serves as a board member on the veterans advisory committee to the U.S. Small Business Administration.
Brandon has written numerous books, but his most recent is Mastering Fear: A Navy SEAL's Guide. After reading Mastering Fear, check out his best-selling book, The Red Circle: My Life in the Navy SEAL Sniper Corps and How I Trained America's Deadliest Marksmen.
To find out more about Brandon, head over to his site at: brandontylerwebb.com.
We discuss:
What's harder… raising three kids or going through SEAL training?
What is the hardest and most necessary skill for a sniper?
How can you get over trauma and become better by getting through it?