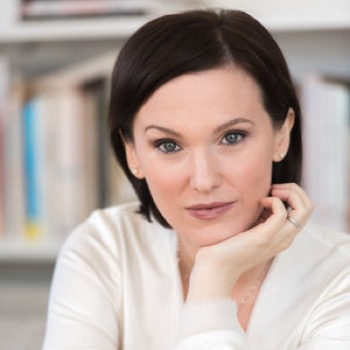 Like our bodies, our brains have very specific food requirements. In this episode we speak with Dr. Lisa Mosconi, who is both a neuroscientist and a certified integrative nutritionist, as she explains what should be on our menu.
Dr. Lisa Mosconi, whose research spans an extraordinary range of specialties including brain science, the microbiome, and nutritional genomics, notes that the dietary needs of the brain are substantially different from those of the other organs, yet few of us have any idea what they might be. Her innovative approach to cognitive health incorporates concepts that most doctors have yet to learn. Busting through advice based on pseudoscience, Dr. Mosconi provides recommendations, while calling out noteworthy surprises, including the truth behind those delicious sweet potatoes, what's the verdict on cholesterol, good fat vs. bad fat, should you drink coconut oil, and much more.
Lisa is also the author of the incredible brand new book, Brain Food: The Surprising Science of Eating for Cognitive Power.She is also the associate director of the Alzheimer's Prevention Clinic at Weill Cornell Medical College (WCMC)/NewYork-Presbyterian Hospital, an adjunct faculty member in the Department of Psychiatry at NYU School of Medicine, in the Department of Nutrition at NYU Steinhardt School of Nutrition and Public Health, and in the Departments of Neurology and Nuclear Medicine at the University of Florence (Italy). Formerly, Dr. Mosconi founded and was the director of the Nutrition & Brain Fitness Lab at New York University School of Medicine (NYU), and an assistant professor in the NYU Department of Psychiatry, where she served as the director of the Family History of Alzheimer's disease research program.
Dr. Mosconi holds a dual PhD degree in Neuroscience and Nuclear Medicine from the University of Florence, Italy, and is a board certified integrative nutritionist and holistic healthcare practitioner. She is well known for her research on the early detection of Alzheimer's disease and is passionately interested in the mitigation and prevention of memory loss through lifestyle modifications including diet, nutrition, and physical and intellectual fitness.