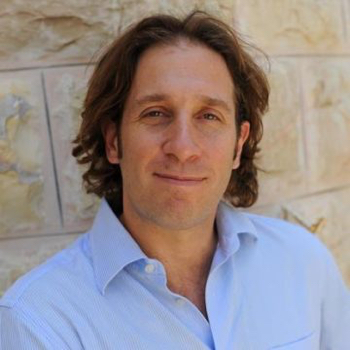 Virtual reality is able to effectively blur the line between reality and illusion, pushing the limits of our imagination and granting us access to any experience imaginable. With well-crafted simulations, these experiences, which are so immersive that the brain believes they're real, are already widely available with a VR headset and will only become more accessible and commonplace. But how does this new medium affect its users, and does it have a future beyond fantasy and escapism?
This week on the show, Jeremy Bailenson draws on two decades spent researching the psychological effects of VR and other mass media to help us understand this powerful new tool. He offers expert guidelines for interacting with VR and describes the profound ways this technology can be put to use―not to distance ourselves from reality, but to enrich our lives and influence us to treat others, the environment, and even ourselves better.
There are dangers and many unknowns in using VR, but it also can help us hone our performance, recover from trauma, improve our learning and communication abilities, and enhance our empathic and imaginative capacities. Like any new technology, its most incredible uses might be waiting just around the corner.
Jeremy Bailenson is founding director of Stanford University's Virtual Human Interaction Lab, Thomas More Storke Professor in the Department of Communication, a Senior Fellow at the Woods Institute for the Environment, and a Faculty Leader at Stanford's Center for Longevity. He earned a B.A. cum laude from the University of Michigan in 1994 and a Ph.D. in cognitive psychology from Northwestern University in 1999. He spent four years at the University of California, Santa Barbara as a Post-Doctoral Fellow and then an Assistant Research Professor.
Jeremy is the author of the incredible new book, Experience on Demand: What Virtual Reality Is, How It Works, and What It Can Do.
—
This episode is brought to you by:
Audible, listen anytime, anywhere to an unmatched selection of audiobooks, original premium podcasts, and more. Start a 30-day trial and your first audiobook is free! Go to audible.com/smart or text SMART to 500-500.