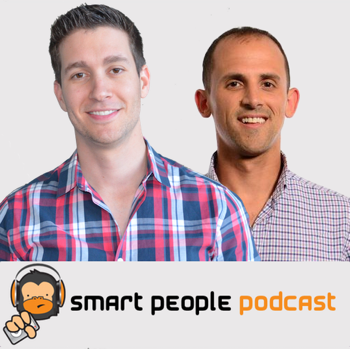 We made it to 2018! Welcome 🙂
Before we closed out 2017, we sent an email to our newsletter subscribers asking what questions they would like answered. This is part 1 of Chris and I attempting to answer those questions. It was the first time in years that we recorded under the same roof. How crazy is that?!?!
WARNING: there was "light" drinking while recording so expect complete openness and a dash of silly.
We want to hear from you, the listener!
If you're a fan of Smart People Podcast and would like to provide input to help shape the future of the show, please email us at smartpeoplepodcast@gmail.com. We'd love to hear from you and get in touch.
Here's to 2018! 🙌 💪