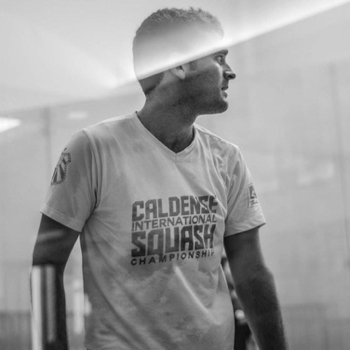 Our guest this week is Mike Lewis, Founder and CEO of When To Jump.
When Mike was twenty-four and working in a prestigious corporate job, he eagerly wanted to leave and pursue his dream of becoming a professional squash player. But he had questions: When is the right time to move from work that is comfortable to a career you have only dared to dream of? How have other people made such a jump? What did they feel when making that jump—and afterward?
Mike sought guidance from others who had "jumped," and the responses he got—from a banker who started a brewery, a publicist who became a Bishop, a garbage collector who became a furniture designer, and on and on—were so clear-eyed and inspiring that Mike wanted to share what he had learned with others who might be helped by those stories. 
Out of these stories came When To Jump, a community dedicated to exploring the fundamental question we all think about: when is the right time to go do what you really want to be doing?
Mike is the author of the brand new book, When to Jump: If the Job You Have Isn't the Life You Want, and he is also the host of the new hit podcast, When To Jump.
—
This episode is brought to you by:
Health IQ, an insurance company that helps health conscious people get special life insurance rates. Go to healthiq.com/SPP to support the show and see if you qualify.