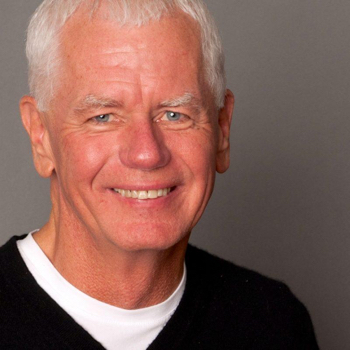 "Death is not waiting for us at the end of a long road. Death is always with us, in the marrow of every passing moment. She is the secret teacher hiding in plain sight, helping us to discover what matters most."
Life and death are a package deal. They cannot be pulled apart and we cannot truly live unless we are aware of death. Awareness of death can be a valuable companion on the road to living well, forging a rich and meaningful life, and letting go of regret. But how can we sit with something that is so uncomfortable? And how can utilize the unavoidable nature of death to live a more rewarding life?
This week we talk with Frank Ostaseski as he helps us understand how the experience of dying can reveal the secrets of living.
As a renowned teacher of compassionate caregiving and the cofounder of the Zen Hospice Project, Frank Ostaseski has sat on the precipice of death with more than a thousand people. In 2001, he was honored by the Dalai Lama for his compassionate service to the dying and their families. Frank is also the founder of the Metta Institute, which is an organizations dedicated to training professionals in compassionate, mindfulness-based care.
Frank is the author of the highly acclaimed book, The Five Invitations: Discovering What Death Can Teach Us About Living Fully. The Five Invitations is an exhilarating meditation on the meaning of life and how maintaining an ever-present consciousness of death can bring us closer to our truest selves.