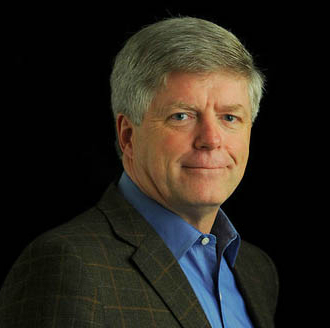 Frankly, the answer is probably. Nearly half of all working Americans could risk losing their jobs because of technology. It's not only blue-collar jobs at stake. Millions of educated knowledge workers—writers, paralegals, assistants, medical technicians—are threatened by accelerating advances in artificial intelligence. mart computers are demonstrating they are capable of making better decisions than humans. Brilliant technologies can now decide, learn, predict, and even comprehend much faster and more accurately than the human brain, and their progress is accelerating. Where will this leave lawyers, nurses, teachers, and editors?
This week we speak with Tom Davenport as we discuss these issues and his new book, Only Humans Need Apply: Winners and Losers in the Age of Smart Machines. You will hear how Tom actually reframes  the conversation about automation, arguing that the future of increased productivity and business success isn't either human or machine. It's both. The key is augmentation, utilizing technology to help humans work better, smarter, and faster. Instead of viewing these machines as competitive interlopers, we can see them as partners and collaborators in creative problem solving as we move into the next era. The choice is ours.
Tom Davenport is the President's Distinguished Professor of Information Technology and Management at Babson College, the co-founder of the International Institute for Analytics, a Fellow of the MIT Center for Digital Business, and a Senior Advisor to Deloitte Analytics. He teaches analytics and big data in executive programs at Babson, Harvard Business School, MIT Sloan School, and Boston University. 
Thank you to our sponsor this week, Igloo.com! Try them for free at igloo.com/smartpeople.
Also, don't miss our upcoming free webinar with Patrick McGinnis on how to create a "side-gig" and become a 10% entrepreneur. Sign up at smartpeoplepodcast.com/patrick.