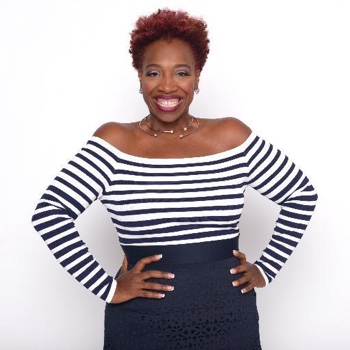 We are extremely excited this week to have on the show New York Times bestselling author, Personal Transformation guru, and life coach for the Steve Harvey Show and Today, Lisa Nichols. Lisa shares her journey from scarcity to abundance, outlining steps everyone can take to create abundance in career, relationships, self, and finances—while creating a legacy for others to follow. Lisa is one of the world's most-requested motivational speakers, as well as media personality and corporate CEO whose global platform has reached and served nearly 30 million people. From a struggling single mom on public assistance to a millionaire entrepreneur, Lisa's courage and determination has inspired fans worldwide and helped countless audiences break through, to discover their own untapped talents and infinite potential.
Lisa is also a best-selling author of six books and her 7th book, Abundance Now: Amplify Your Life & Achieve Prosperity Today, was just released at the beginning of this year. 
—
This episode is brought to you by:
Casper Mattresses:  Obsessively engineered American-made mattresses at a shockingly fair price. And now, you can get $50 toward any mattress purchase by going to casper.com/smart and using code SMART
—
Interested in the Smart People Podcast Mastermind?
Find out more information and take a survey here: Smart People Podcast Mastermind