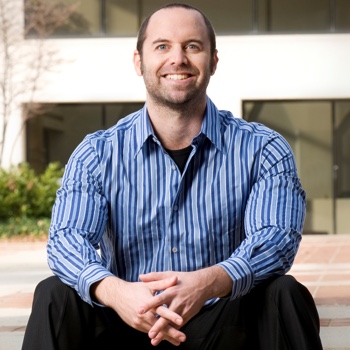 Happiness experts have long told us to tune out our negative emotions and focus instead on mindfulness, positivity, and optimism. However, our guest this week disagrees. Instead he says positive emotions alone are not enough. Anger makes us creative, selfishness makes us brave, and guilt is a powerful motivator. The real key to success lies in emotional agility. Join us as we discuss happiness, fulfillment, emotions, the brain, and everything in between. Our guest this week is Todd Kashdan. Todd has a PhD in clinical psychology, is a professors at George Mason University, and is the author of the brand new book, The Upside of Your Dark Side: Why Being Your Whole Self – Not Just Your "Good" Self – Drives Success and Fulfillment.
Todd has published over 150 peer reviewed journal articles on how to foster and sustain happiness and meaning in life, strength use and development, stress and anxiety, mindfulness, gratitude, social relationships, and self-regulation. These contributions have been recognized through the receipt of early career awards from the American Psychological Association (2013), International Society for the Quality of Life (2012), and Association for the Advancement of Behavioral and Cognitive Therapies (2006). Todd also authored, Curious?: Discover the Missing Ingredient to a Fulfilling Life.
—
This episode is brought to you by:
Squarespace: The all-­in-­one platform that makes it fast and easy to create your own professional website, portfolio, and online store. When you decide to sign up for Squarespace, make sure to use the offer code smart to get 10% off your first purchase, and to show your support for Smart People Podcast.
Northern Catch: If you want to enjoy delicious wild Alaskan seafood head to Northerncatch.fish. Yes, you read that right, .fish to donate $10 to Alaskan Marine Conservation Council and to receive a captains card that gets you a $50 discount on the first month of your Alaskan Seafood Subscription.
Lynda.com: Do something good for yourself in 2015 and sign up for a FREE 10-day trial to Lynda.com by visiting Lynda.com/smartpeople.