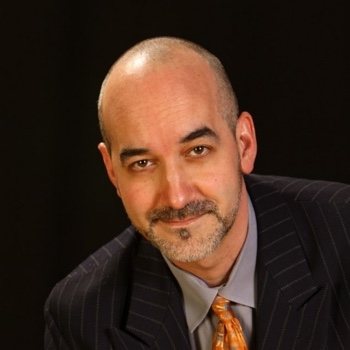 Over the last decade, a quiet revolution has taken place in the sciences of the mind and psychotherapy. Eastern mind training traditions, and Western psychology have come together in an unprecedented fashion, allowing the development of advanced new psychotherapies. Concepts such as mindfulness, acceptance and compassion, which were once typically associated with Eastern meditative practices are now central therapeutic concepts that are being researched the world over. The results of this burgeoning line of scientific inquiry is an ongoing advancement in how we can better treat psychological and behavioral problems.
Cognitive Behavioral Therapy (CBT) is currently considered the best method in existence to treat a variety of mental illnesses ranging from anxiety, to panic, to OCD. However, many people don't realize that there are a number of different kinds of therapy under the CBT umbrella. Our guest this week is Dennis Tirch, the foremost expert in one of the newest and most effective forms of CBT known as Compassion Focused Therapy. There are many factors that contribute to developing a mind that is prone to intense anxiety, and if you have such a mind, there are many things you can do to change the way it works. Research has shown that practicing kindness and compassion soothes experiences of fear, while self-critical thoughts tend to intensify them. If you become frustrated with your anxious reactions or consistently try to talk yourself out of your anxiety, it may be time to try a different approach.
In our episode this week Dennis talks with us about anxiety, what's going on in the brain of an anxious person, and how we can use compassion to help calm down that inner critic and improve our happiness. Dennis is the Founder and Director of The Center for Compassion Focused Therapy. Dr. Tirch is also the President of The Compassionate Mind Foundation USA. 
Dr. Tirch is the author of  6 books, and numerous chapters and peer reviewed articles on mindfulness, acceptance and compassion in psychotherapy. His books include The Compassionate Mind Guide To Overcoming Anxiety and The ACT Practitioner's Guide to The Science of Compassion. He is a New York State licensed clinical psychologist who served as an Assistant Clinical Professor at Weill-Cornell Medical College, and as an Adjunct Associate Professor at Albert Einstein Medical School. 
—
This episode is brought to you by:
Igloo: Go to igloosoftware.com/smartpeople to use Igloo for FREE with up to 10 of your favorite coworkers or customers!!
Mack Weldon: Mack Weldon believes in smart design, premium fabrics and simple shopping. Not only does Mack Weldon's underwear, socks, and shirts look good, they perform well too. Go to www.mackweldon.com and get 20% off using promo code SMART.
—
Interested in the Smart People Podcast Mastermind?
Find out more information and take a survey here: Smart People Podcast Mastermind