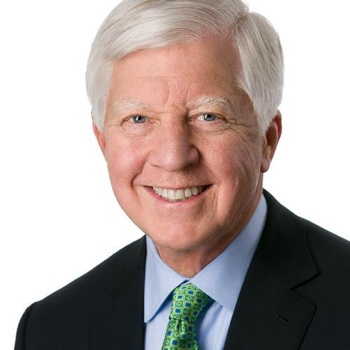 This week on Smart People Podcast we interview the former CEO of Medtronic, Bill George, as we discuss his new book, Discover Your True North. Originally based on first-person interviews with 125 leaders, this book instantly became a must-read business classic when it was introduced in 2007. New case studies include Warren Buffett, Indra Nooyi, Arianna Huffington, Jack Ma, Paul Polman, Mike Bloomberg, Mark Zuckerberg, and many others. In this episode we discuss what it's like to run a multi-billion dollar business, what it means to be "authentic", and how anyone can find a bit more happiness by learning what guides you.
Bill George is professor of management practice at Harvard Business School, where he has taught leadership since 2004. Mr. George is the former chairman and chief executive officer of Medtronic. Earlier in his career, he was a senior executive with Honeywell and Litton Industries and served in the U.S. Department of Defense.
—
This episode is brought to you by:
CreativeLive: CreativeLive helps people unlock their creative potential. Go to creativelive.com/smartpeople for 20% off ANY of CreativeLive's classes!