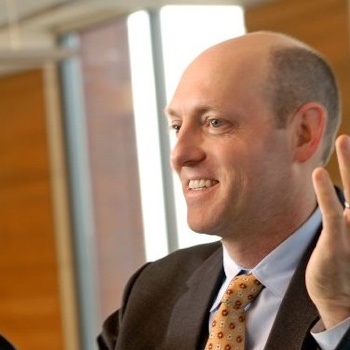 In this episode, Wharton Business School professor Maurice Schweitzer helps us unpack the psychology of when and how to interact with people as our friends and our foes, and how we can use this knowledge to get the best outcomes in life. Insights from Maurice can help us in business (how to build trust, gain power, nail a job interview, and negotiate a raise) and in our personal lives (how to increase our motivation and our happiness, how to deal with deception, how to know what your best friend really wants, and how to deliver an effective apology). Drawing on cutting-edge research in psychology, economics, sociology, political science, neuroscience, and animal studies, Maurice explains the science behind emotions, how they affect your decision making, and how to utilize this new knowledge to create mutually beneficial interactions. Maurice is the author of the brand new book, Friend & Foe: When to Cooperate, When to Compete, and How to Succeed at Both.
Maurice Schweitzer is the Cecilia Yen Koo Professor of Operations, Information and Decisions at the Wharton School at the University of Pennsylvania. His research focuses on emotions, ethical decision making, and the negotiation process. He has published in Management, Psychology, and Economics journals such as the Academy of Management Journal, the Journal of Applied Psychology, Management Science, Organizational Behavior and Human Decision Processes, the Journal of Personality and Social Psychology, Psychological Science, and the American Economic Review.
Maurice teaches Negotiations and Advanced Negotiations in Wharton's executive education, MBA, and undergraduate programs. He has won several teaching awards including Wharton's Whitney Award for distinguished teaching and Wharton's Hauck award for excellence in teaching. Maurice Schweitzer has won best paper awards at the Academy of Management and at the International Association for Conflict Management. He has served as the program chair for both the International Association for Conflict Management and the Society for Judgment and Decision Making conferences. He served as an associate editor for Organizational Behavior and Human Decision Processes and Negotiation and Conflict Management Research. He is currently an associate editor at Management Science.
—
This episode is brought to you by:
School House: School House. The Branding Brand. Learn more at www.weareschoolhouse.com
Lynda.com: Do something good for yourself in 2015 and sign up for a FREE 10-day trial to Lynda.com by visiting Lynda.com/smartpeople.