[powerpress]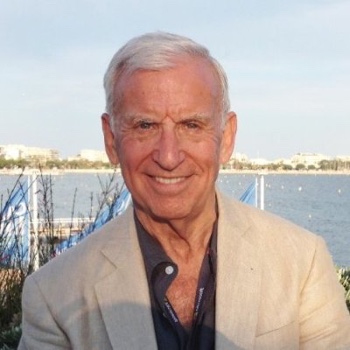 Advertising agencies are caught between fee-cutting clients and profit-hungry owners. In the meantime, their creative workloads are growing, driven by increased TV, digital and social advertising. How do agencies generate profit margins under these circumstances? Through downsizing, salary freezes and 'juniorizing.' Agencies are disinvesting in capabilities at a time when their clients' marketing challenges have never been greater. This is Madison Avenue Manslaughter, documented in detail by Michael Farmer, who has been working in the industry for the past 25 years. Farmer, who was formerly a Director of Bain & Company, provides a gripping analysis of advertising agencies and their deteriorating situation.
Prior to founding Farmer & Company in 1992, Michael Farmer was a strategy consultant with The Boston Consulting Group and a Director of Bain & Company.  He headed (in turn) Bain's Munich, Paris and London offices during Bain's decade of European expansion in the 1980s.  He has been committed to bringing Bain-like analytical and strategic disciplines to the advertising industry.
Michael lived and worked abroad in Brazil, Switzerland, Turkey, Germany, France
Previously, Michael served as Associate Dean for Policy and Resources at the Harvard School of Public Health.  He spent 5 years in the U.S. Navy as a Weapons Officer on destroyers and as Professor of Naval Science at Iowa State University.
Michael is an honors graduate of Princeton University (A.B. in English literature) and of Harvard Business School, where he graduated with an M.B.A degree with highest honors as a Baker Scholar.
He is the author of Madison Avenue Manslaughter: An Inside View of Fee-Cutting Clients, Profit-Hungry Owners and Declining Ad Agencies.
____

"My thesis to the chief executives of the advertising agencies is that you are allowing your agencies to destroy themselves because you do not have a strategy to put a floor under prices and improve the quality." 
– Michael Farmer
Quotes from Michael:
[shadowbox]"One thing I learned in business school that has been very helpful throughout my career is that I spend most of my time at the beginning of an assignment trying to figure out what the REAL problem is, not what they are telling me."
"I tell the ad agency's that hire me – you do not have a cost problem, you have an income problem.  You are not delivering quality. You are not aligned with your clients need for improved profits."
"What I've seen is a whole series of economic and strategic changes in the agency business starting with changes in remuneration, globalization, and then an explosion in the new forms of media requiring expertise."[/shadowbox]
What we learn in this episode:
What did an ad agency look like 20 years ago? What does it look like today?

Why is the advertising industry in a downward spiral?

What impact has "new media" had on the advertising industry?
Resources:
Madison Avenue Manslaughter: An Inside View of Fee-Cutting Clients, Profit-Hungry Owners and Declining Ad Agencies
—
This episode is brought to you by:
School House: School House. The Branding Brand. Learn more at www.weareschoolhouse.com
Lynda.com: Do something good for yourself in 2015 and sign up for a FREE 10-day trial to Lynda.com by visiting Lynda.com/smartpeople.