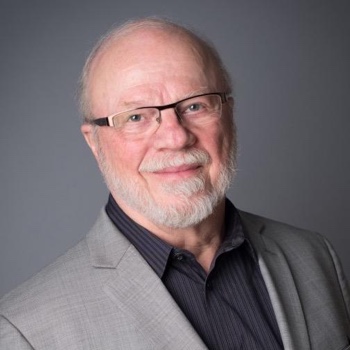 We've all been taught the golden rule – "treat others as you want to be treated". Our parents raise us with the best intentions – they tell us to be nice to one another, and not to step on others to get ahead. But is that actually good advice? Is it better to have high moral character and put others first, or is it a dog eat dog world where nice guys finish last? This week we speak with Fred Kiel, co-founder of KRW International, leadership researcher, and author of the new book, Return on Character: The Real Reason Leaders and Their Companies Win. In this book (and episode), Fred summarizes seven years of research on the connection between the character of the CEO and return on assets. As part of this research, Fred and his team embarked on a landmark study of more than 100 CEOs and over 8,000 of their employees' to determine once and for all if the character of a leader really has an impact on a company's financial success.
Prior to focusing on business advising, Fred founded a successful private practice in Minneapolis which became the major employer of professionals in that market. His interest in business advising eventually won out, and a bit over two decades ago, he sold his practice and co-founded KRW International.
Fred has served on the boards of several philanthropic organizations, including Augsburg College Youth and Family Institute, Graywolf Press, Walk-In Counseling Center, and the Lyra Concert. He currently serves on the board of the Eagle Bluff Environmental Learning Center. He also served on the adjunct staff of the Center for Creative Leadership for nearly ten years and served two terms on the Board of Psychology for the state of Minnesota.
____
"We are born to be both self-concerned and to be concerned for the common good. Which one of those sides 'wins' is dependent upon our environment and our experiences as we grow up."
– Fred Kiel
Quotes from Fred:
[shadowbox]"Con artists are those people that have a high level of emotional intelligence but very little integrity."
"Human infants are in fact born to be moral. We are social animals. It's so wired into our DNA that the first thing a human infant does upon birth is try to connect with it's mother."
"If leaders honor the 4 moral principles in their leadership behavior, those are the leaders that will get the better long term, sustained business results."
"The strong character leaders are ones that had good role models earlier in their life. Whether it was their parents, a sibling, a boss, or a mentor – they followed after people who were of strong character."[/shadowbox]
What we learn in this episode:
What does it take to be a strong leader?

What does it mean to be moral?

What are the 4 moral principles?

What are the two eulogies that you have and how do you want to shape them?
Resources:
Return on Character: The Real Reason Leaders and Their Companies Win
—
This episode is brought to you by:
Sidekick: Go to getsidekick.com/smartpeople to get your first month of Sidekick for free.
Igloo: Go to igloosoftware.com/smartpeople to use Igloo for FREE with up to 10 of your favorite coworkers or customers!
Lynda.com: Do something good for yourself in 2015 and sign up for a FREE 10-day trial to Lynda.com by visiting Lynda.com/smartpeople.