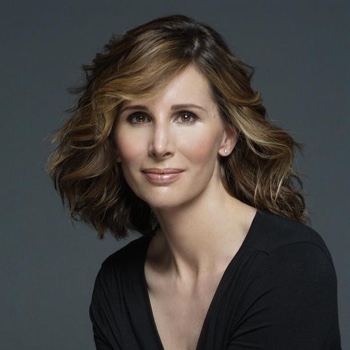 For many of us, the suburbs hold a magical place in our heart. We grew up in an environment where we knew our neighbors, we played outside, we didn't lock our doors, and the word "community" meant something. But despite how hard we try to relive those times, todays suburbs are a far cry from what we remember, and many of us are looking for a new type of neighborhood. This week we discuss what happened to the suburbs of the 80's and 90's, and what will our neighborhoods look like in the future. Our guest is Leigh Gallagher, Assistant Managing Editor at Fortune magazine, and author of the book, The End of the Suburbs: Where the American Dream is Moving. We also talk to Leigh about new media vs. old media, the Kardashians, the job of an editor, and much more! 
Leigh Gallagher is an Assistant Managing Editor at Fortune magazine, where she edits feature stories on a variety of subjects, oversees Fortune franchises including the magazine's 40 Under 40 rankings and writes The Urbanist column on Fortune.com. She is also a co-chair of the Fortune Most Powerful Women Summit, speaks regularly at Fortune and other business and economics conferences, and is a seasoned business news commentator, appearing regularly on MSNBC's Morning Joe, CBS News' Face the Nation, CNBC's Squawk Box, CNN's The Lead with Jake Tapper, public radio's Marketplace and a wide variety of other programs. She is also a co-chair of the Fortune U.S. State Department Global Women's Mentoring Partnership and a visiting scholar for the Business and Economic Reporting program at the Arthur L. Carter Journalism Institute at New York University.
Before joining Fortune in 2007, Leigh was a senior editor at SmartMoney magazine and a reporter and writer for Forbes. Originally from the "urban burb" of Media, Pennsylvania, Leigh is a graduate of Cornell University and lives in New York.
____
"The new model of suburbs has put people in their cars all the time…That's a lifestyle that increasingly has failed to deliver on its promises."
– Leigh Gallagher
Quotes from Leigh:
[shadowbox]"In this day and age where there is so much content flowing at people all the time, you really need to be everywhere. It's about going to new frontiers where the viewer or reader is."
"With the proliferation of the online world, where anyone can publish anything, not every enterprise has a writer and an editor working together to put out a good piece of journalism. That's not a great thing for the industry; however, good pieces of work still rise to the top – which is a great aspect of the internet."
"We have engineered the wonderful things of the old suburbs out of the new suburbs."
"During the housing boom and bust, people were going really far to chase the American dream… and now, 3.5 million people in this country do super commutes – 90 minutes or more each way, each day."[/shadowbox]
What we learn in this episode:
How is the democratization of media affecting our culture? Is it good or bad?

What are the responsibilities of the top editor for an enormous media brand such as Fortune?

Where did the American Dream come from? 

Why are people opting to leave the "typical suburb"?

What will the new neighborhood look like?
Resources:
The End of the Suburbs: Where the American Dream Is Moving
http://fortune.com/tag/fortune-live/
Twitter: @leighgallagher
—
This episode is brought to you by:
Highfive: Go to highfive.com/smartpeople to request your free trial and start meeting face-to-face with Highfive.
Lynda.com: Do something good for yourself in 2015 and sign up for a FREE 10-day trial to Lynda.com by visiting Lynda.com/smartpeople.
Aspiration: At Aspiration, their investment strategies are built for the middle class. Signing up takes as little as $500 and five minutes of your time. You can sign up and find out more information at aspiration.com/smartpeople.