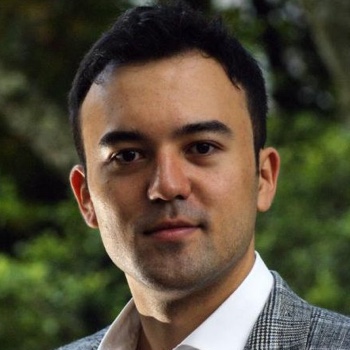 For most of us, we don't need to know about how to get media coverage…until we need to get media coverage. You could come up with the most brilliant business idea, or write the next best seller – but if no one talks about it, it's just another particle out there in an atmosphere full of noise. But how do you get coverage? How do you convince a powerful media outlet to cover your story? It turns out, there are very specific tricks that you can use to give yourself the best shot of becoming the next new headline. Listen up this week and learn how to become a media darling (or at the very least how not to waste money on PR firms).
This week our guest is Conrad Egusa. Conrad is an entrepreneur and the Founder of Publicize, which is a PR firm focused on startups. The company's mission is to change the way startups approach PR. He has been featured on publications including The Financial Times, Bloomberg, and TechCrunch.Conrad is a guest writer for VentureBeat, and he is currently a Mentor at The Founder Institute, ANDI (Asociación Nacional de Empresarios de Colombia), and the Spanish accelerator Zarpamos.
He is also the Co-Founder of ESPACIO, which is a coworking space/entrepreneurial center in Medellin (coverage on TechCrunch is here: http://techcrunch.com/2012/10/11/espacio-medellin/). Conrad is the Co-Owner & Chairman of Colombia Reports (www.colombiareports.co), which is the largest English news publication in South America. Colombia Reports was founded in March 2008 and is frequently cited by the New York Times, BBC, CNN and Fox News. Conrad has consulted for Y Combinator startups, global brands (Intercontinental Hotels Group), and leading internet businesses.
"You have to make your story and your company as interesting as possible through using social proof."
– Conrad Egusa
Quotes from Conrad:
[shadowbox]"Traditional PR firms charge about $10,000/month and most of the entrepreneurs I know can't afford that. So we wondered if we could create the same results but charge a fraction of the cost."
"Press releases often end up in the 'graveyard of the web', buried 10 layers deep on a website."
"The first mistake that most people make when reaching out to the media is that they don't approach them with any kind of announcement." 
"I don't know of any instance where journalists see a press release and know that they want to cover a story just from that. You should be reaching out to them directly."[/shadowbox]
What we learn in this episode:
Do press releases actually get you earned media?

Why is the PR world still operating on an old model?

How do you create a good PR strategy for your business?

What is the best way to reach out to a media person to get earned media?
Resources:
http://techcrunch.com/contributor/conrad-egusa/
—
This episode is brought to you by:
Igloo: Go to igloosoftware.com/smartpeople to use Igloo for free with up to 10 of your favorite coworkers or customers!
Lynda.com: Do something good for yourself in 2015 and sign up for a FREE 10-day trial to Lynda.com by visiting Lynda.com/smartpeople.
Aspiration: At Aspiration, their investment strategies are built for the middle class. Signing up takes as little as $500 and five minutes of your time. You can sign up and find out more information at aspiration.com/smartpeople.