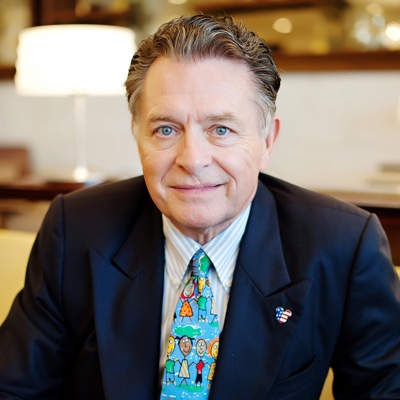 Time Management. We all need it. We all could be better at it. Personally, I need to be much better at it. When we recognize that we could be better at something, in Smart People Podcast fashion, we reach out to leaders in the field. This week we discuss time management with Lee Cockerell.
Lee is the former Executive Vice President of Operations for the Walt Disney World Resort. During his time at Disney, Lee led a team of 40,000 Cast Members (employees) and was responsible for the operations of 20 resort hotels, 4 theme parks, 2 water parks, a shopping & entertainment village, and the ESPN sports and recreation complex.
Lee's book, Time Management Magic: How To Get More Done Every Day And Move From Surviving To Thriving, walks you through how to organize your schedule and how to get things done.
Want to learn from Lee on Thrive15? Use our link for a free 30 day trial!
Quotes from Lee: 
[shadowbox]"It's not magic that makes Disney World work, it's the way we work that makes it magical."
"Insecure people overreact."
"Appreciation. Recognition. Encouragement. That's the fuel that drives human performance."[/shadowbox]
What we learn in this episode:
How Disney created their magic
What it means to run Disney from top
How to organize your schedule and prioritize
Resources:
Time Management Magic: How To Get More Done Every Day And Move From Surviving To Thriving 
Twitter: @LeeCockerell
—
This episode is brought to you by:
Future Advisor: Let new technology give you complete clarity on all of your investments and a plan to meet your goals sooner – Go to www.futureadvisor.com/smartpeople for your 3 month free premium portfolio management service.
WealthFront: The automated investment service that makes it easy to invest your money the right way. Visit wealthfront.com/smartpeople to to get your first $10,000 managed for free.
Davinci Virtual: Davinci Virtual offers friendly live receptionist services, killer business addresses and fully loaded meeting spaces – anywhere you need themGet a risk-free trial right now at davincivirtual.com/SMART and make it happen.