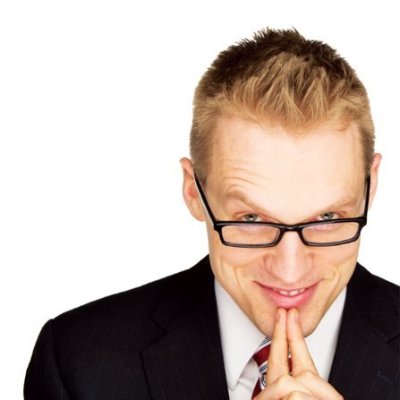 Clay Clark – Entrepreneur of the Year. For many of us, starting a business is the only thing that feels right. The idea of a cubicle, a demanding boss, and a 9-5 schedule is downright depressing. We feel as though we were born to do things our way, to make our own path, and to build our own future. If this sounds like you, you don't want to miss this episode! This week we speak with Clay Clark, Founder of Thrive15.com. Thrive15 is the world's premier online education platform that helps entrepreneurs, aspiring entrepreneurs, and "in-trepreneurs" (entrepreneurial-minded people who work within an organization) learn how to start or grow a successful business. Thrivers have unlimited access to the ever-growing, entertaining, and gamified library of 15-minute training courses taught by millionaires and everyday entrepreneurial success stories. Clay is also an author, consultant, speaker, and disc jockey… yeah, that's right.
Clay Clark is the former "U.S. SBA Entrepreneur of the Year" who has been described by the folks at Yahoo as the "Jim Carey of Entrepreneurship." He was "Metro Chamber of Commerce Entrepreneur of the Year" at the age of 20 and the "U.S. Chamber National Blue Ribbon Quality Award Winner" at the age of 27. As the result of his tireless tenacity and honey badger work ethic, he's been able to found or co-found several successful companies including: DJ Connection, Elephant in the Room Men's Grooming Lounge, Thrive15.com, etc. while finding the time to co-produce five children.
Clay once ran for mayor and lost.
 "No matter what job you have right now, you need to do the following three things: over deliver, build your network, and learn."
– Clay Clark
Quotes from Clay: 
[shadowbox]"In the world of entrepreneurship and business, anyone can learn how to start and grow a successful business – and to me that's just exciting. It's a game that anyone can play."
"At the end of the day, entrepreneurship creates this thing called the POD. It gives you more possibilities, more options, and more dreams."
"If you're out there working at a job that makes you want to take a nail gun to your head, don't do it. Just start looking for jobs that have the right culture that's right for you, or start your own business."
"Every job you have, every event you go to, everything you do is a step up to where you want to be – it's a learning opportunity."[/shadowbox]
What we learn in this episode:
What does Clay mean when he says we all hit 'jack-assery' at approximately 21 years old?

Who should consider being an entrepreneur?

What are Clay's keys to success?
Resources: