[app_audio src="http://traffic.libsyn.com/smartpeoplepodcast/Episode_173_-_Richard_Wiseman.mp3″]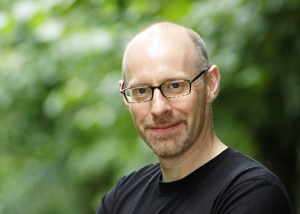 This week on Smart People Podcast we are helping you get lucky… wait a second.
Richard Wiseman bring us a groundbreaking new scientific study of the phenomenon of luck and the ways we can bring good luck into our lives. What is luck? A psychic gift or a question of intelligence? And what is it that lucky people have that unlucky people lack? Psychologist Dr. Richard Wiseman put luck under a scientific microscope for the very first time in his book, The Luck Factor: Changing your Luck, Changing your Life, The Four Essential Principals , examining the different ways in which lucky and unlucky people think and behave. After three years of intensive interviews and experiments with over 400 volunteers, Wiseman arrived at an astonishing conclusion: Luck is something that can be learned. It is available to anyone willing to pay attention to the Four Essential Principles:
Creating Chance Opportunities

Thinking Lucky

Feeling Lucky

Denying Fate
This and other topics covered in our interview this week with Richard.  Richard Wiseman began his working life as a professional magician and currently holds Britain's only Professorship in the Public Understanding of Psychology (University of Hertfordshire).  He researches the psychology of luck, change, perception and deception, and his work has been published in leading academic journals.
Richard has written several bestselling books (including The Luck Factor, Quirkology, and 59 Seconds) and has delivered keynote addresses to organisations across the world (including The Swiss Economic Forum, Google and Amazon).
He was listed in the Independent On Sunday's top 100 people who make Britain a better place to live, and has acted as a creative consultant to Derren Brown, The MythBusters, and Heston Blumenthal. Richard is the most followed British psychologist on Twitter, his YouTube channel has received over 300 million views, and one Scientific American columnist described him as  '….the most interesting and innovative experimental psychologist in the world today'.
"The concept of luck is very straightforward.  Some people notice opportunities and others don't."
– Richard Wiseman
Quotes from Richard Wiseman: 
[shadowbox]"Psychology is fascinating because it's all about us, and there's nothing more interesting than that."
"Every practitioner will tell you to utilize visualization and picture the 'perfect you'. However, when you look at the science, that is actually the worst thing you tell people because they become discouraged and fatalistic."
"Many of the most prominent self-help philosophies can be learned in less than a minute."
"Turns out the standard practice of brainstorming is a terrible idea. What happens is one or two people dominate the conversations, and unfortunately the most dominant people aren't always the most creative."
"Intuitions about how our mind works and how we interact simply aren't right, and that's why you need psychology."[/shadowbox]
What we learn in this episode:
What is the best way to brainstorm?

How do you increase your luck?

Do lucky people know if and why they are lucky?
Resources:
https://www.youtube.com/user/Quirkology