[app_audio src="http://traffic.libsyn.com/smartpeoplepodcast/Episode_172_-_Mary_Lee_Esty.mp3″]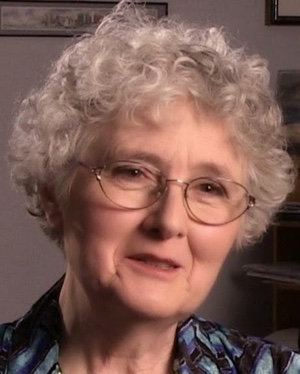 Mary Lee Esty – Conquering Concussion. What do Henry VIII, Mary Todd Lincoln, Howard Hughes, and Elvis Presley have in common? They suffered traumatic brain injuries that had a significant impact on their lives, and perhaps the course of history. Concussions are a hot topic these days, specifically due to the recent findings of the impact of head injuries on professional football players.  However, many don't realize that concussions and other traumatic brain injuries (TBI's) affect many people and can have a lifelong effect on ones health. In fact, the recent surge in combat veterans incurring TBI's during combat has led to a lot of new research and a much better understanding of exactly what is going on during and after suffering a head injury.  This week on the show we interview Dr. Mary Lee Esty, president of the Brain Wellness and Biofeedback Center of Washington and author of the new book, Conquering Concussion: Healing TBI Symptoms With Neurofeedback and Without Drugs.
Dr. Esty is a social worker with a doctorate in health psychology. She is a recognized Senior Fellow in Biofeedback and EEG Biofeedback with the Biofeedback Certification International Alliance. She also has published peer-reviewed research on traumatic brain injury starting with an NIH-funded study published in 2001 in The Journal of Head Trauma Rehabilitation, and a 2012 study with Iraq/Afghanistan veterans with TBI and PTSD in The Journal of Neuropsychiatry & Clinical Neurosciences. Over the past 19 years Dr. Esty has treated more than 2,000 clients with a wide variety of conditions. Current research includes a study with the military medical school evaluating the efficacy of Neurofeedback on TBI and PTSD. 
"A concussion depends upon acceleration and sudden deceleration.  When this happens the brain gets tossed around in the skull, because it floats."
– Mary Lee Esty
Quotes from Mary Lee Esty: 
[shadowbox]"Sub-concussions are just small head injuries, similar to those that happen in sports.  But over time, they become summative – they add up. There can be a gradual change in cognitive and emotional function."
"Head injuries incurred before age 5 can be highly detrimental because the brain is so fragile in those early developmental stages."
"Helmets will prevent skull fracture, but it doesn't seem possible to design a helmet that will become fully protective." [/shadowbox]
What we learn in this episode:
What occupation is the most likely to incur a traumatic brain injury (and it's not sports!)

What is neurofeedback and how can it be used to treat concussions?

A better understanding of sub-concussions

What are common symptoms of concussion?
Resources:
Conquering Concussion: Healing TBI Symptoms With Neurofeedback and Without Drugs