Podcast: Play in new window | Download
Subscribe: Apple Podcasts | Android | RSS
Christine Clapp – Back by popular demand, more than a year later, we are talking with our favorite communications expert – Christine Clapp.  In this episode we cover crucial topics such as the most common mistakes amateur speakers/presenters make, the most powerful ways to persuade others through communication, the 5 steps of Monroe's motivated sequence, and the best system for speaking off the cuff.  Christine covers all of these topics and many more in great detail in her brand new book, Presenting at Work: A Guide to Public Speaking in Professional Contexts.
Christine earned two degrees in communication: a bachelor's degree from Willamette University, where she debated at the national and international levels, and a master's degree from the University of Maryland, College Park.  Since 2001, she has taught public speaking to undergraduates and currently is a lecturer at The George Washington University.  Christine also served as a communications aide for five years on Capitol Hill.  An active member of the U.S. Senate chapter of Toastmasters International, she received the organization's highest distinction, Distinguished Toastmaster, in 2008, won a regional speech evaluation contest in 2007 and is a regular contributor to Toastmaster Magazine. Christine is the founder of Spoken with Authority, a consulting firm that allows others to communicate to their highest potential.
"A great idea is only as powerful as the way that it is articulated."
– Christine Clapp
Quotes from Christine: 
"One of the only ways to become a better speaker is to practice doing it."
"You still want to take your personality and authenticity and infuse it into your job interview or your presentation."
"It helps to come up with a system on how to answer impromptu questions. Here is the recommended system: pause, repeat or rephrase the question, be clear and concise, provide explanation."  
What we learn in this episode:
What is the number one mistake made by amateur speakers and presenters?

What are the 2 most powerful techniques to help persuade others through communication?

What are the 5 steps of Monroe's motivated sequence?
Resources:
Presenting at Work: A Guide to Public Speaking in Professional Contexts
http://spokenwithauthority.com/
—
This episode is brought to you by: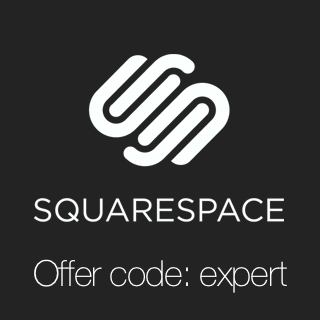 Squarespace: Squarespace, the all-­in-­one platform that makes it fast and easy to create your own professional website, portfolio, and online store. For a free trial and 10% off your first purchase, go to squarespace.com/smartpeople and use promo code expert.