[app_audio src="http://traffic.libsyn.com/smartpeoplepodcast/Episode_160_-_Chris_Roebuck.mp3″]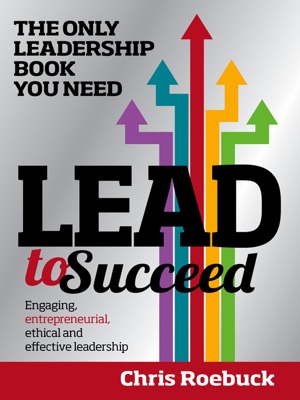 For SPP listeners only, the first 100 people to purchase a book via www.leadtosucceed.me will receive a signed copy of "Lead to Succeed". Order now and thank us later 🙂
Chris Roebuck  – Everyone, everywhere is under pressure to work harder.  Many of us work to survive and get paid.  Bored and trapped, performance is low, family relationships suffer and organizational performance deteriorates.  To deliver real success, people must be inspired to be their best.  Whether you're an individual leader, a boss, a manager, an HR professional or a CEO, you must know how to transform both your own and your employees' performances.  So I guess it's a good thing that this week we are interviewing the guy who wrote the book (literally) on leadership.
Chris Roebuck is the author of the new bestselling book, Lead to Succeed: The Only Leadership Book You Need. Based on over 30 years of being a leader and developing, assessing and coaching leaders around the world, Chris explains the tried and true basics of leadership and describes them in engaging, useful details. His book has been described as a "breakthrough" in thinking about leadership. Chris takes a view of leadership that can help you or other leaders be effective, ethical, entrepreneurial and engaging. The principle is simple – just two steps – one, maximize the effort your people give, then focus that on what really matters for the organization. In this episode, Chris lays out the first step – maximizing the effort of people – Mach 1 leadership as he calls it.
Chris is a visiting Professor of Transformational Leadership at Cass Business School in London and advises major global organizations on improving performance through their people. The UK National Health Service, top legal firms, global investment banks, SMEs and even the Red Cross in Myanmar and Chinese Space Program have all relied on his expertise. He has held senior leadership roles at UBS, HSBC, KPMG & London Underground and has served in the British Army. While Chris was the Global Head of Leadership at UBS the bank won the title Best Company for Leaders in Europe and the story of the organizational success is now a Harvard Business School case study.
"Leadership is about making a difference and transforming lives, nothing less. Sadly too few leaders even think that, let alone do it."
– Chris Roebuck
Quotes from Chris:
[shadowbox]"Everyone wants the same from their boss no matter where they are in the world or who they work for.  We all want to be able to be the best we can and reach our full potential. That's good for us, good for our organizations, and good for society."
"The people inside your organization are the first customers you need to engage and inspire, not the ones outside."
"All people want to know about their leader is that they know what they are doing, where they are going, and that they can trust them.  It's that simple."
"Leadership isn't about power – it's about earning respect, putting yourself second, and taking people to a better world."
"To succeed as a leader the secret is that it's all about the 'we' not the 'me'."  [/shadowbox]
What we learn in this episode:
What's going on currently in organizations? What is the "new world of work"?
What do we all truly want from our boss?
How can you maximize the effort your employees want to give you?
What is leadership at its most basic level?
Resources:
To learn more about Chris ideas, blogs, media interviews: www.chrisroebuck.net
To learn more about the book and the 2nd step (focus onto what matters – Mach 2): www.leadtosucceed.me
To follow Chris on Twitter : @Chris__Roebuck
To join the Lead To Succeed Online Community:  http://linkd.in/1sOnSHZ
—
This episode is brought to you by: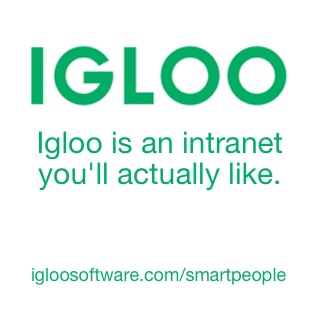 Igloo: Go to igloosoftware.com/smartpeople to use Igloo for free with up to 10 of your favorite coworkers or customers!