[app_audio src="http://traffic.libsyn.com/smartpeoplepodcast/Episode_155_-_Josh_Shenk.mp3″]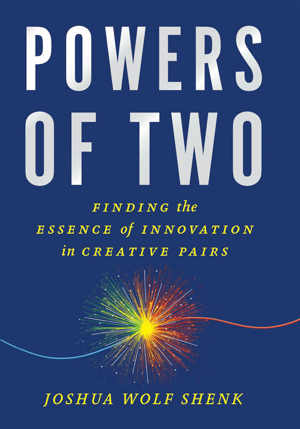 Josh Shenk – Want to be great? Then don't go at it alone. Throughout history teams of exactly 2 people have made the biggest impact – think Lennon and McCartney, Wozniak and Jobs, Orville and Wilbur Wright…the list goes on and on. But why? This week we crush the myth of the "lone genius" and learn how the best creations of all time came from people who worked in pairs. Josh Shenk, author of Powers of Two: Finding the Essence of Innovation in Creative Pairs, tells us not only why 2 is the magic number, but also how you can find your creative pair and start making history.
Josh is a curator, essayist, and author. His magazine pieces include cover stories in Harper's, Time, and The Atlantic, where his essay "What Makes Us Happy?" was the most read article in the history of that magazine's website. His work has also appeared in Slate, The New Yorker, and The New York Times. His first book, Lincoln's Melancholy, was named one of the best books of 2005 byThe New York Times, The Washington Post,and The Atlanta-Journal Constitution..
He is a curator, storyteller and advisor to The Moth; vice-chair emeritus of the board of directors, he currently serves on the general council. He is also a past director of the Rose O'Neill Literary House at Washington College, where he curated programs and festivals and directed a small literary press. Shenk consults to the Erikson Institute for Education and Research at the Austen Riggs Center, where he directs the Erikson Prize for Mental Health Media and Arts in Mind, a conversation series on the creative arts and psychology, co-hosted by the New School in New York City.
"Creativity is not about being comfortable. It's about moving from where you are to something bigger.  It's all about the encounter of disparate things."
– Josh Shenk
Quotes from Josh:
[shadowbox]"The foundation between creative pairs is an enormous sense of alignment, rapport, similarity, and shared interest values.  That's the concrete foundation that allows you to build something.  But on top of that their needs to be challenge, difference and even tension."
"One needs to welcome creative energy rather than be afraid of it."
"The dynamic that makes a pair great is this fierce sense of being part of something bigger than the individual, but also advocating for one's own beliefs."
"We need to let go of the myth that solitude is in opposition with collaboration.  In fact, solitude as a creative experience often depends on an appropriate amount of social connection around one's work."[/shadowbox]
What we learn in this episode:
What characteristics make two people compatible?
Why is tension good for partners creative abilities?
How does conversation play a key role in creativity?
Why is a pair better than a trio?
Resources:
Powers of Two: Finding the Essence of Innovation in Creative Pairs
Twitter @joshuawolfshenk
—
This episode is brought to you by:

99Designs: Go to 99designs.com/SMART to get a $99 Power Pack of services for FREE today!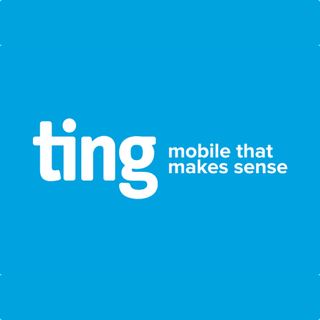 ting: mobile that makes sense. For $25 off your first device or a $25 credit, use smartpeople.ting.com and save money on your cell phone bill today!