[app_audio src="http://traffic.libsyn.com/smartpeoplepodcast/Episode_141_-_Joe_De_Sena.mp3″]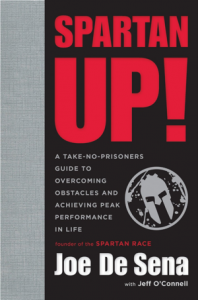 Joe De Sena – CEO and co-founder of the Spartan Race and author of Spartan Up!: A Take-No-Prisoners Guide to Overcoming Obstacles and Achieving Peak Performance in Life. Joe is a legend in endurance and adventure racing.  He completed the 135-mile Badwater Ultra-marathon, raced the 140.6 miles of Lake Placid Ironman, and finished a 100-mile trail run in Vermont….all within one week! This week we learn about grit, determination, and the absolute need to live life to the fullest.
"The thing that frustrates me the most is the fact that 99% of people are just sleepwalking through life. They are living in a bubble wrapped existence."
– Joe De Sena
Quotes from Joe:
[shadowbox]"I don't know how to pass on characteristics like grit or toughness without putting someone in an environment that demands it."
"You can't forget that the mind lives inside the body, they are not disconnected.  When you put physical stress on the body, that's a great way to change the mind."
"You've got to face adversity.  Adversity is the road to success, no matter how you define success."
"There is no problem with wanting to make money early on in your life. The problem is not being able to leave your high paying job once you're there."[/shadowbox]
What we learn in this episode:
What's it like to grow up in the organized crime capital of the world?
Is it possible to learn to be more resilient?
How do you get out of your comfort zone? What are some things you could do today to truly experience life?
How to build obstacle immunity.
Resources:
This episode is brought to you by: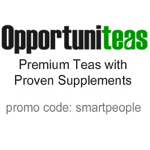 Opportuniteas: Opportuniteas evolved with the mission to be better. They only use ingredients with proven benefits. They show you the research and list the exact dose of everything because you deserve to know! For 10% off your first purchase, go to opportuniteas.com and use promo code smartpeople.