[app_audio src="http://traffic.libsyn.com/smartpeoplepodcast/Episode_125_-_Bob_Sutton.mp3″]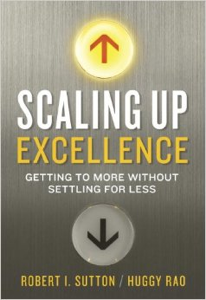 Bob Sutton – Author of Scaling Up Excellence: Getting to More Without Settling for Less and The No Asshole Rule: Building a Civilized Workplace and Surviving One That Isn't, Professor of Management Science and Engineering in the Stanford Engineering School, IDEO Fellow, ranked one of the "50 Best B School Professors".
What we discuss in this episode:
• What makes a great professor? What makes a great boss?
• Can leadership be taught? Learned?
• How do you maintain a good corporate culture as a company grows? How does a company grow/scale effectively?
• As a company grows, how does it maintain it's fundamentals, while also allowing individuals to be creative and unique?
Quotes we liked from Bob:
[shadowbox]"People want to be entertained.  If they're not entertained, they're not going to listen to you."
"A great boss must be in tune with the people he/she leads."
"The reason I find Donald Trump so offensive is because he finds a way to use the word "I" in every situation.  There is a level of greed and selfishness in that."
"If you're going to be incompetent, be nice! It's amazing how hard it is to fire someone you like."
"When you want to spread excellence amongst your company (or group), focus on instilling a constructive way of thinking.  Focus on the mindset."
"The hallmark of organizations that spread and sustain excellence is that they are very vigilant of getting rid of the bad stuff first."
"An organization needs to agree on a few basic sacred beliefs or guard rails. Let everyone in the organization know what's sacred and what's taboo."
"Effectiveness means to do good work and to treat people with respect along the way."
[/shadowbox]
Resources for you:
—
This episode is brought to you by Squarespace – the all-in-one platform that makes it easy to create your own website. For a free trial and 10% off, go to Squarespace.com and use offer code SPP.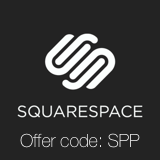 • Easy – Everything is drag and drop. You can use drag and drop to add content from your desktop, and even rearrange elements of content within a page.
• 24/7 support – Squarespace has an amazing 24/7 support team in New York City. They do live chat during the week, and have extremely fast email support throughout the day and night.
• Design Focused – Squarespace really cares about design. All their templates are extremely clean, and allow your content to be the focus of your website.
—
This episode is brought to you by Warby Parker. – Warby Parker was founded with a rebellious spirit and a lofty objective: to create boutique-quality, classically crafted eyewear at a revolutionary price point. Go to warbyparker.com/smartpeople to get choose your 5, free Home Try On frames! By visiting, you will get FREE 3 day shipping!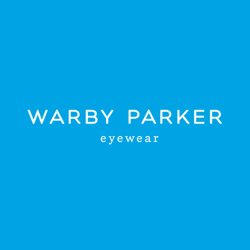 • Warby Parker believes glasses should be viewed as a fashion accessory—just like a bag, a shoe, a necktie, a hat. At $95, Warby Parker makes it easy to accessorize with glasses.
• Warby Parker makes buying glasses fun, easy, and pain-free.
• With the Home Try-On Program, you can order 5 pairs of glasses to be shipped directly to you (free). You can try all the frames on, get a feel for them and get feedback from others! (5 pairs, for 5 days). Mail back to Warby Parker in a prepaid package.