[app_audio src="http://traffic.libsyn.com/smartpeoplepodcast/Episode_123_-_Christine_Montross.mp3″]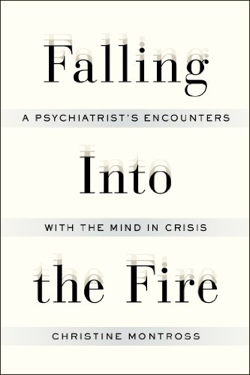 Christine Montross – Author of Falling Into the Fire: A Psychiatrist's Encounters with the Mind in Crisis, Assistant Professor of Psychiatry at Brown University, staff psychiatrist at Butler Hospital in Providence, Rhode Island.
When you really get down to it, the entirety of our life is a function of our perception.  The way we interact with the world is completely dependent on the way in which our brain deals with stimulus… that is our existence.  I'd say that's a pretty heavy task for one organ.  However, unlike the heart, which will circulate blood through the body the same way for you as it does for me, your brain will perceive these stimuli differently than mine will.  This difference forms our being, our identity.  For example, you and I could have a conversation and both of us could walk away with two completely different understandings.  We could eat the same food, watch the same movie, and work the same job – yet the way we experience these sensations will be only ours to understand.
We tend to forget this simple fact on a daily basis for two main reasons.  First, all of us tend to deal with stimulus in relatively similar manners. Second, humans are magnificent at placing themselves at the center of the universe, assuming that everyone else is interpreting things the same way that they are.  However, we are abruptly made aware of our individuality when someone acts in a way that is extremely out of the ordinary – and this is where it get's really interesting.
For example, what would cause a woman to purposefully ingest lightbulbs, a box of nails, and a steak knife, just to then admit herself to the emergency room? Why would an otherwise normal man attempt to amputate a fully functional limb? These are just some of the individuals that our guest this week, psychiatrist Christine Montross, sees on a daily basis in her profession working with the mentally ill.  This week we learn more about the devastation that can be caused when our brain malfunctions.
Dr. Christine Montross is Assistant Professor of Psychiatry and Human Behavior, and Co-director of the Medical Humanities and Bioethics Scholarly Concentration at the Warren Alpert Medical School of Brown University. She is also a staff psychiatrist at Butler Hospital in Providence, Rhode Island.
Dr. Montross has been named a 2010 MacColl Johnson fellow in Poetry, and the winner of the 2009 Eugene and Marilyn Glick Emerging Indiana Authors Award. She has had several poems published in literary journals, and her manuscript Embouchure was a finalist for the National Poetry Series. She has also written for many national publications including The New York Times, The Washington Post Book World, Good Housekeeping and O, The Oprah Magazine.
Dr. Montross's first book, Body of Work, was named an Editors' Choice by The New York Times and one of The Washington Post's best nonfiction books of 2007. Her second book, Falling Into the Fire was named a New Yorker Book to Watch Out For. She and her partner, the playwright Deborah Salem Smith, live in Rhode Island with their two young children.