[app_audio src="http://traffic.libsyn.com/smartpeoplepodcast/Episode_122_-_Colonel_Ret._Peter_Mansoor.mp3″]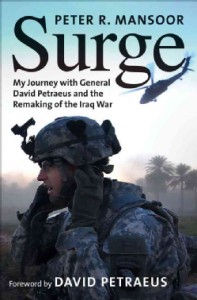 Colonel (Retired) Peter Mansoor – Author of Surge: My Journey With General David Petraeus and the Remaking of the Iraq War, professor of military history at Ohio State University, served as Executive Officer to General David Patraeus.
On September 11, 2001, the United States was the target of the deadliest terrorist attack in the history of the world.  It was a day that would lead to over a decade of war, economic instability, and global confusion.  And although nearly every nation was united in the quest to bring the guilty parties to justice, the events that have transpired from that day, including the resulting war in Iraq and Afghanistan have been the subject of much debate and scrutiny.  Perhaps no decision has been more heavily scrutinized than the United States actions to use military force in Iraq.  Were we going after terrorists, Saddam Hussein, weapons of mass destruction, oil? The answer remains unclear to this day, and many people, including our guest this week believe the move into Iraq was done for strategic reasons that were not well defined.  However, going into Iraq was just part of the problem.
After Saddam was captured, there was a huge power vacuum in Iraq and the United States with tasked with the difficult and confusing job of bringing stability to the region.  It was at this moment that the "Surge" went into effect and over 20,000 additional troops were sent to Iraq.  The surge was one of the largest counterinsurgency efforts in United States history and is still the topic of many military discussions.
This week on the show we have Retired Colonel, Dr. Peter Mansoor.  Colonel Mansoor served as the Executive Officer to General David Patraeus in the midst of the surge.  There are few people in the world that have a better understanding of the United States military efforts in Iraq and Afghanistan than Colonel Mansoor.  In his most recent book, Surge: My Journey With General David Petraeus and the Remaking of the Iraq War, Colonel Mansoor combines newly declassified documents, unpublished manuscripts, interviews, personal notes, and published sources to provide us with a remarkable account of the counterinsurgency.
Dr. Peter Mansoor, Colonel, U.S. Army (Retired), is currently the professor of Military History at Ohio State University. He assumed this position in September 2008 after a 26 year career in the U.S. Army that culminated in his service in Iraq as the executive officer to General David Petraeus, the Commanding General of Multi-National Force-Iraq, during the period of the surge in 2007-2008.
A 1982 distinguished graduate of the United States Military Academy, Colonel Mansoor served in a variety of command and staff positions in the United States, Europe, and the Middle East during his military career. Colonel Mansoor commanded the 1st Brigade, 1st Armored Division from 2003 to 2005, to include 13 months in combat in support of Operation Iraqi Freedom from July 2003 to July 2004 – service for which his brigade was awarded a President Unit Citation for collective valor in combat. He has captured the essence of the experience of his brigade's deployment and the difficulties of the U.S. war in Iraq during the crucial first year of conflict in a personal memoir, Baghdad at Sunrise: A Brigade Commander's War in Iraq.
—
This episode is brought to you by Squarespace – the all-in-one platform that makes it easy to create your own website. For a free trial and 10% off, go to Squarespace.com and use offer code SMARTS.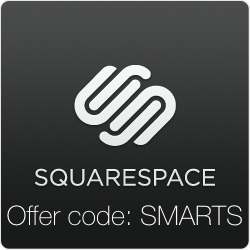 Easy – Everything is drag and drop. You can use drag and drop to add content from your desktop, and even rearrange elements of content within a page.
24/7 support – Squarespace has an amazing 24/7 support team in New York City. They do live chat during the week, and have extremely fast email support throughout the day and night.
Design Focused – Squarespace really cares about design. All their templates are extremely clean, and allow your content to be the focus of your website.
—
This episode is brought to you by Warby Parker. – Warby Parker was founded with a rebellious spirit and a lofty objective: to create boutique-quality, classically crafted eyewear at a revolutionary price point. Go to warbyparker.com/smartpeople to get choose your 5, free Home Try On frames! By visiting, you will get FREE 3 day shipping!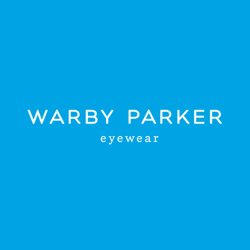 Warby Parker believes glasses should be viewed as a fashion accessory—just like a bag, a shoe, a necktie, a hat. At $95, Warby Parker makes it easy to accessorize with glasses.
Warby Parker makes buying glasses fun, easy, and pain-free.
With the Home Try-On Program, you can order 5 pairs of glasses to be shipped directly to you (free). You can try all the frames on, get a feel for them and get feedback from others! (5 pairs, for 5 days). Mail back to Warby Parker in a prepaid package.