[app_audio src="http://traffic.libsyn.com/smartpeoplepodcast/Best_Of_-_Episode_2.mp3″]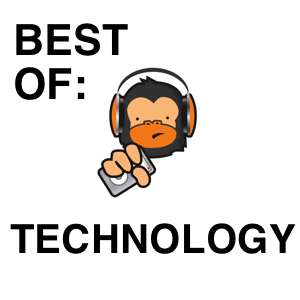 Another "Best Of" episode is in the books! This week, we bring you a "Best of technology" episode.  While it was tough selecting some of my favorite technology episodes, I finally picked the ones that made me truly geek out. Sit back, relax, and listen to some of the best clips regarding various aspects of technology.
If you want a cheat sheet of what is in this week's episode, here you go!
Part 1 – Clips from Episode 110 – Alexis Ohanian. Alexis discusses Reddit, original (or lack thereof) ideas, and learning to code.
Part 2 – Clips from Episode 99 – Nicco Mele. Nicco discusses computer advancements, web content creation, and privacy.
Part 3 – Clips from Episode 53 – David-Michel Davies. DMD discusses The Webbys, where technology trends are heading, and the age-old question of, 'Are we really doing more work than previous generations?"
Part 4 – Clips from Episode 115 – Scott Sklar. Scott discusses the return on investment of renewable energy and explains solar energy and other types of clean energy to Jon and Chris.
Part 5 – Clips from Episode 48 – Josh Klein. Josh discusses the importance of sharing your ideas and the effect of piracy.