[app_audio src="http://traffic.libsyn.com/smartpeoplepodcast/Best_Of_-_Episode_1.mp3″]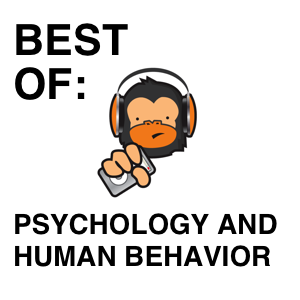 This week we bring you a special "best of psychology and human behavior" episode.  Travel back to the beginning of Smart People Podcast with us and enjoy some of the best clips regarding psychology, the human brain, the decision making process, passion and more.  This is a can't miss episode packed full of great information with none of the fluff.
Here is a brief overview of what this episode entails, what order it's in, who are guests are, and where you can find the whole episode.  Enjoy!
Part 1 – Clips from Episode 58 with Jesse Prinz.  Jesse gets us started by telling us how awesome and unique humans are!
Part 2 – Clips from Episode 51 with Srini Pillay.  Srini gives some of the best advice I've EVER heard about how to live an exceptional life.  He also dives into what passion is and how to utilize it properly.  Don't miss this!
Part 3 – Quick clip from Episode 13 with Kathryn Schulz.  Kathryn explains why we need to make mistakes and learn from them.
Part 4 – Clips from Episode 41 with David McRaney.  Listen and then go pick up his book if you like psychology!
Part 5 – Clips from Episode 83 with Venkatesh Rao.  What can robots teach us about how we make decisions?
Part 6 – Clips from Episode 43 with Barry Schwartz.  Are you a maximizer or a satisficer?