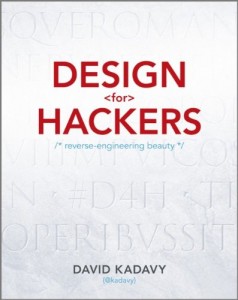 David Kadavy: Author of Design for Hackers: Reverse-Engineering Beauty, design guru.
If you know anything about the show, you know that Jon loves his weird stuff.  So leave it to him to find a guy who focuses on design.  What does that even mean? I was pretty sure this conversation wouldn't apply to my life at all, nor would it apply to most of yours.  However, little did you know, design has infiltrated every aspect of your life.  Sure, you know that buildings are designed, clothing is designed, and websites are designed – but have you ever thought about how your chair is designed? What about your toothbrush? Your washing machine? Almost everything you interact with on a daily basis has been created with you in mind… you should feel special.  Sure, most of the time you don't care – but have you ever come across something that was poorly constructed? Perhaps the button is on the wrong side, the cord is too short, or the website is too busy.  At that moment, all of a sudden design becomes extremely important and noticeable.  Join us this week as we change your perception of design with one of the best in the business.  Oh… and, apparently comic sans sucks – don't ever use it.
David Kadavy is author of the #18 Amazon best-selling book, Design for Hackers: Reverse-Engineering Beauty. Prior to writing Design for Hackers, David founded the Design departments at two Silicon Valley startups, and freelanced for clients such as oDesk, PBworks, and UserVoice. David also launched numerous other projects on his own, none of which failed hard enough to be worthy of mention in this bio. Since the debut of Design for Hackers, David has traveled the world, speaking about design and entrepreneurship, and mentoring startups, including those at 500 Startups. Currently, David is in the middle of Summer of Design,
which is his 12 weeks of design learning delivered to your inbox. Even though enrollment is closed, you can add your email address and join the waitlist!
This episode is brought to you by Squarespace – the all-in-one platform that makes it easy to create your own website. For a free trial and 10% off, go to Squarespace.com and use offer code smart6.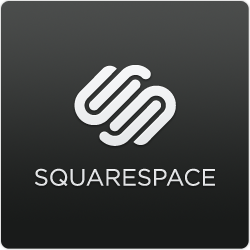 Easy – Everything is drag and drop. You can use drag and drop to add content from your desktop, and even rearrange elements of content within a page.
24/7 support – Squarespace has an amazing 24/7 support team in New York City. They do live chat during the week, and have extremely fast email support throughout the day and night.
Design Focused – Squarespace really cares about design. All their templates are extremely clean, and allow your content to be the focus of your website.