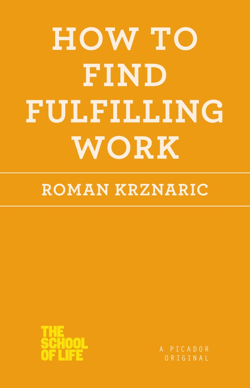 Roman Krznaric: How to Find Fulfilling Work; founding faculty member of The School of Life in London.
ONE MILLION DOWNLOADS AND COUNTING!
That's right – in case you didn't see it on Facebook or twitter (@smartpeoplepod), Smart People Podcast (SPP) just passed the one million downloads threshold on Friday.  We then proceeded to pop some bubbly, have a quick cheers, and then…..we dove right into figuring out how we are going to make the next million even better.
And believe me, with this week's episode, we got a GREAT jump on that goal.
If you've listened to a few of our past episodes, you have probably seen a running theme throughout.  We here at SPP truly value passion, knowledge, education, and worldliness.  We believe that through expanding your mind, you can not only increase your happiness, but you can be more valuable to the world.  So that's what we set out to do every week.  This week we are going to help you find that passion, that fire. You will learn about how achieving a wide array of skills and experience can often times be more valuable than one specialty, despite people calling you a job hopper.  We also talk about how the education system continually forces kids into a box, stifling their creative capability.  But what if you like your job? What if you enjoy what you do on a day do day basis? That's great! But do you love it? Is it what you were put on earth for?
Get ready to dive into the world of work, passion, and happiness this week as we interview Roman Krznaric.  Roman is a cultural thinker and writer on the art of living. He is a founding faculty member of The School of Life in London, which offers instruction and inspiration on the important questions of everyday life, and advises organisations including Oxfam and the United Nations on using empathy and conversation to create social change. He has been named by The Observer as one of Britain's leading lifestyle philosophers.
After growing up in Sydney and Hong Kong, he studied at the universities of Oxford, London and Essex, where he gained his PhD. He has taught sociology and politics at Cambridge University and City University, London, and has done human rights work in Central America with refugees and indigenous people.  His blog dedicated to empathy and the art of living, outrospection, has been featured in the media around the world. Over a quarter of a million people have watched his RSA Animate video The Power of Outrospection.