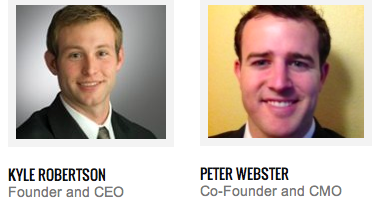 Peter Webster & Kyle Robertson: Founders of iCare
There is a major social revolution taking place right now thanks to social media and mobile technology.  For the first time in history, it is easier to get one million people to donate $1 than it is to get one person to donate $1 Million.  On top of that, the nonprofit sector wastes so much money every year on outdated marketing methods such as direct mailers and telemarketing companies.  Both donors AND nonprofits are asking for a change, so Peter and Kyle decided to be that change.
This is the first time in SPP history that we actually interview two people at the same time! Kyle Robertson is the Founder and CEO of iCare, and Peter Webster is the co-founder and CMO.  They spent the past year developing a mobile fundraising application that has the potential to become the standard medium for how people can connect with charity.  iCare brings charitable fundraising and volunteering right to the mobile phone in a free application.  iCare just officially launched a few days ago, be sure to check it out at www.icarecause.com.